Summer is our favorite time of year – we love the sun, the long days, and the fashion!
While Summer 2022 may look different than previous years, we can still all make the most of it by creating an updated wardrobe.
How to Create a Summer Capsule Wardrobe
Creating a capsule wardrobe means cutting your closet down to some of your favorite pieces that can be styled in so many different ways.
When it comes to a summer capsule wardrobe, you have to do some research on upcoming summer trends and narrow down your closet based on that.
You don't need to go out and buy all new stuff – you can always make do with what you already have. Find similar items and create your capsule wardrobe that way.
10 Simple Summer Capsule Wardrobe Ideas
1. Loose white top
We predict this summer being all about light and airy clothing – so lots of neutral colors with flowy tops. Having some sort of loose, flowy, bright white top will do the trick!
Whether it be a collared button-up, a V-neck, or crew neck short sleeve, this will be a summer staple for 2022!
Our recommendation: Plain And Simple
2. Statement bag
Since the style will be very plain and simple this summer, we recommend adding in your pop of texture or color with a statement purse, satchel, or bag.
We are SO into wicker and straw material this year, and we see this trend staying popular this summer! If wicker or straw isn't your style, other things we see being popular are bright pops of color such as magenta and red.
Get a statement bag in any color you like and show off your summer fashion.
3. Classic white sneaker
Since the pandemic, heels are a thing of the past! The newest fashion trend is simple, plain, and basic white sneakers.
White sneakers go with literally any style and any outfit and they are going to be a summer capsule wardrobe must-have.
Summer 2022 is all about staying comfy while still looking cute while out at a small gathering, or just walking the streets of your hometown to snap some cute Instagram pictures!
Our Top Pick: Giesswein
4. Linen pants
We all love to be cozy but still look cute. We're saying goodbye to skinny jeans and hello to linen pants! Linen pants are one of the easiest ways to look cute and put together while staying comfy all day.
They come in a wide variety of colors, patterns, and styles so they can fit right into anybody's summer capsule wardrobe!
5. Midrise jeans
This summer, it's all about the midrise jeans. While high-waist jeans will never go out of style, this summer we're all about looking relaxed and comfy in our outfits.
We like to think of the fashion trends this summer as beachy and breezy and nothing says that more than a white flowy top tucked into some mid-rise jeans.
Our Top Pick: LOOLOIS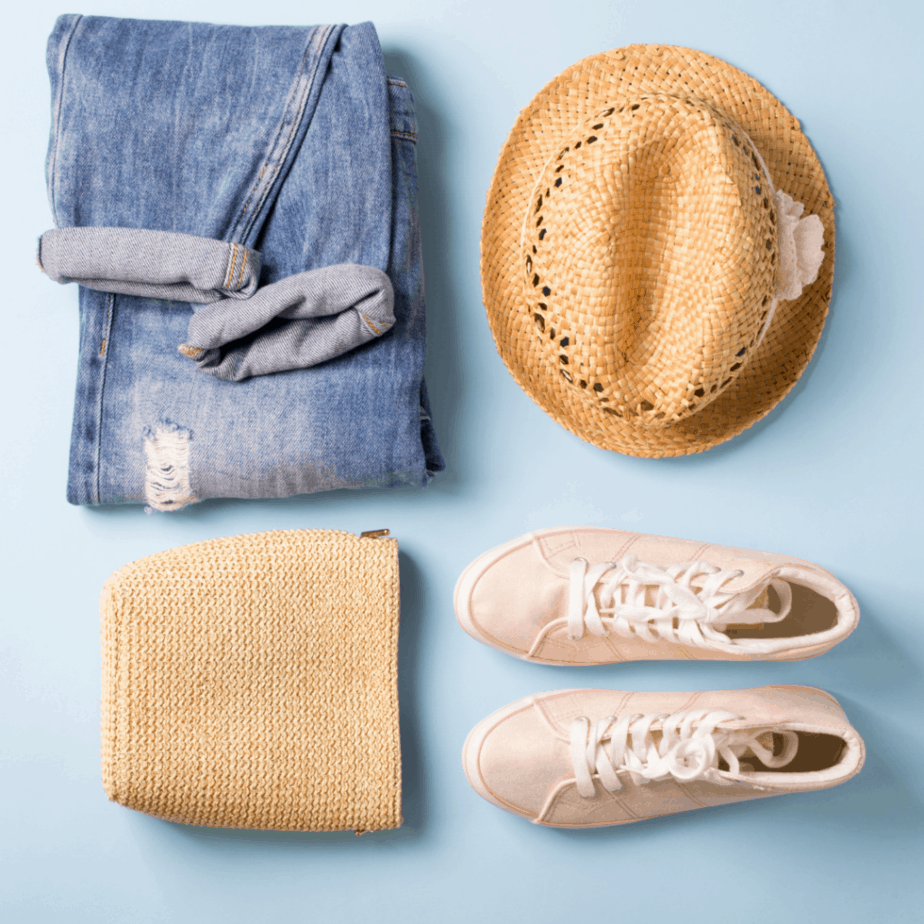 6. Simple strap sandals with boxed toe
This type of shoe is all the rage right now – simple thong style sandals with a small heel, and boxed shaped toe.
Everyone is wearing them right now and we see this specific item being one of the most popular summer capsule wardrobe staples.
By getting a white or tan shoe, it'll be the perfect addition to your capsule wardrobe – neutral colors go with everything!
7. Puff sleeve dresses
The puffy sleeves are making their way back into so many people's closets and we're not mad about it.
Puffy sleeves fit this summer theme of beachy, airy, and laid back, but they add a pop of texture and fun into your outfit!
We see dresses being a big hit this summer since they are so easy to style – you don't have to worry about making sure your top and bottoms look good together.
Our dress recommendations: SUMMERY COPENHAGEN
8. Simple bodysuits
Yes, bodysuits are still in and yes, they are still a capsule wardrobe staple. Bodysuits are a necessity in any wardrobe because they are so versatile.
If you get a neutral color like white, beige, gray, or black, there are hundreds of ways you can style one bodysuit – you can wear them with jeans, linen pants, skirts, and any other kind of bottoms.
9. Dainty jewelry
With all the simple outfits and neutral colors we are all going to be wearing this summer, adding jewelry is a great way to add some sparkle and elegance to any outfit. You can be wearing a pair of simple light wash jeans, a white crew-neck bodysuit, and throw on some dainty gold hoops with a layered necklace and BAM! You just went from basic to baddie in seconds.
10. Round sunglasses
Similar to adding jewelry, adding sunglasses to any outfit can enhance your look in just seconds. Round glasses are the biggest trend we see coming in summer 2021.
To complete your summer capsule wardrobe, add in some round sunglasses of all different sizes to bring your entire look together. Find some cool sunglasses that are neutral enough to go with any outfit.
Summer Capsule Wardrobe Checklist
Linen pants of any color, pattern or style
Neutral boxed toe sandals
Statement purse, satchel or bag
Now, put together some simple and stylish summer outfits!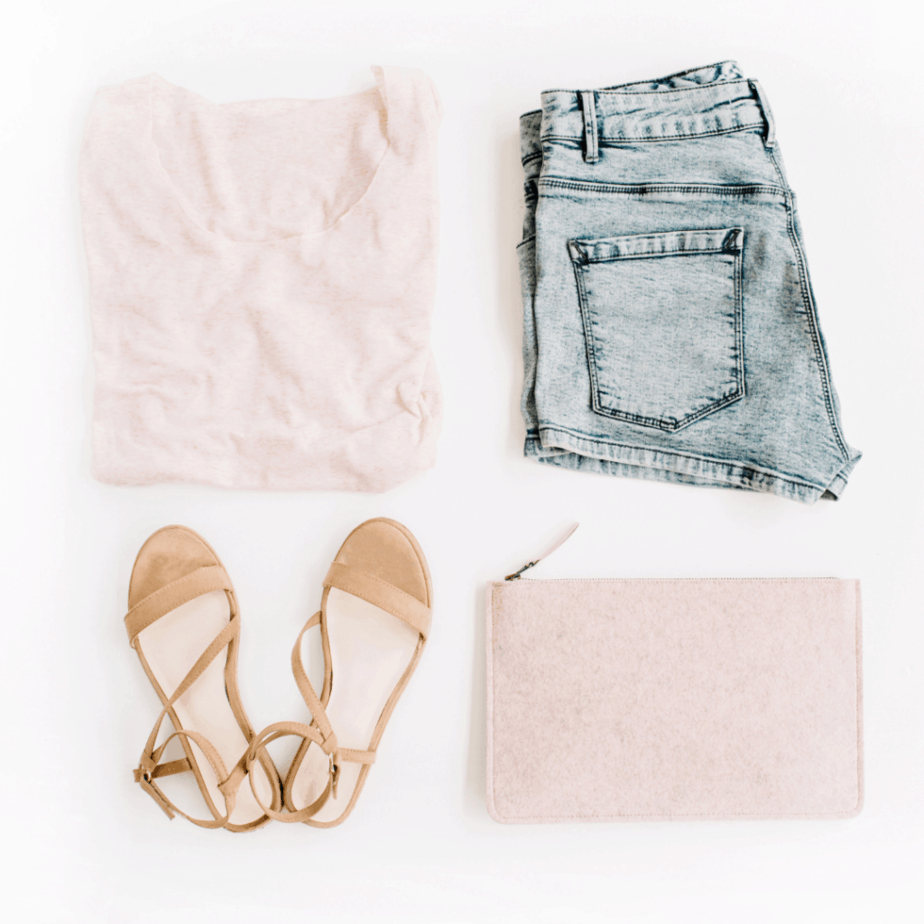 Now that you have all your summer capsule wardrobe basics picked out, you can style each item together in so many different ways.
Pair one shirt with two different pants, and one pair of pants with three different tops. If you feel like your outfit is one the boring side, add some jewelry!
Going the capsule wardrobe route will encourage you to get creative, pair things together that you normally wouldn't, and have fun.
Fashion is meant to be fun and by creating a summer capsule wardrobe, you'll have so much fun mixing and matching pieces for some killer looks this summer!