Spring is coming, and with the change in seasons comes a change in wardrobes as well. Spring breezes, gentle rains, flowers, grasses, and everything new again.
Gone are the thick sweaters and chunky jackets and boots of winter, and here again are the flowing skirts, sundresses, and sandals of spring.
Trading in your winter wardrobes for spring wardrobes means picking out versatile, layered pieces that can help you adapt to different temperatures.
Start with a thick cardigan over a gentle dress and trade in boots for sandals on sunny days.
If your spring wardrobe for 2021 means creating your very own capsule wardrobe, and we've included seven of the best ideas for building your own spring capsule wardrobe this year.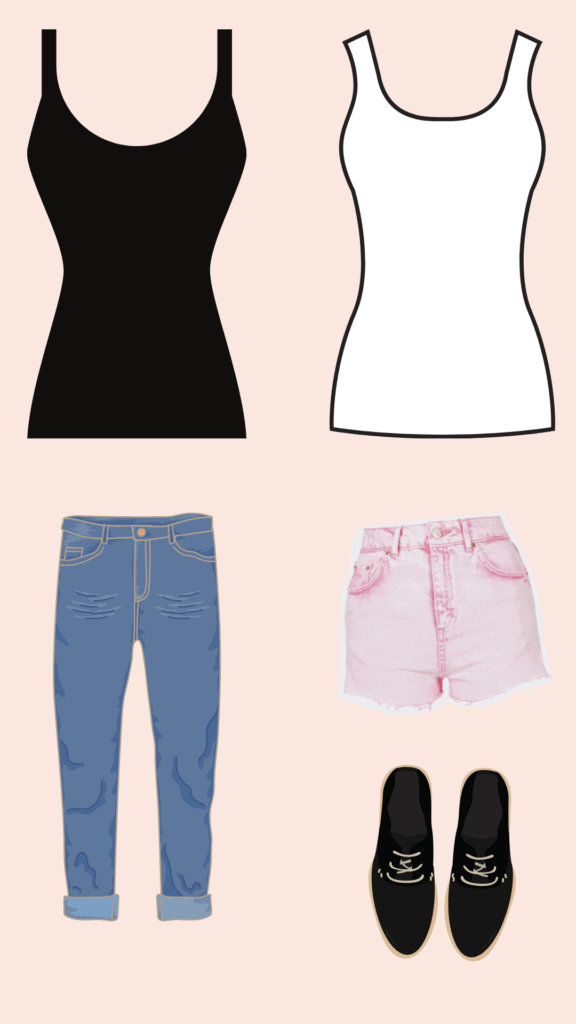 What is a Capsule Wardrobe?
A spring capsule wardrobe is a great way to put together a freshly rotating wardrobe that helps keep your clothing fresh and timeless as well as easy to wear and rewear in different combinations.
Capsule wardrobes are a great way to take modern, minimalist clothing trends and combine them with fresh new clothing ideas.
A capsule wardrobe is like a rotating closet of staples that you can rearrange or use as often as you like, especially in the spring.
Building your capsule wardrobe will revolve around picking out the staples that you use the most to help create the foundation of your closet.
Your capsule wardrobe should be under 40 pieces, but each of those pieces can be used in many different outfits and combinations to help create a fresh wardrobe without overpacking or overwhelming your closet.
Your capsule collection should involve a set of constant staples and a series of new, quality items that you can only shop for once or twice a season.
When it comes to building your spring capsule wardrobe for 2021, you can use these tips to help you shop and build the perfect set.
Disclaimer: As an Amazon Associate I earn from qualifying purchases. I only recommend products I truly love.
7 Ideas for Building a Spring Capsule Wardrobe (2021 Edition)
1. Pare Down Your Wardrobe
The perfect spring capsule wardrobe should stick to about 37 pieces of clothing. Each of these pieces should be a versatile, wardrobe staple that can be worn in a minimum of three outfits.
These capsules are designed to be worn independently for an entire season, usually around three months.
Go without shopping every three months, then update them for the upcoming season and go through clothes that you're not wearing often enough.
2. Stick to What Fits
Spring is often a hard time when it comes to adjusting to new clothing.
Winter weight can cause our waistlines to fluctuate and can make it hard to let go of seasonal favorites, especially when we're getting ready for beach season.
A good rule of thumb for creating a reliable spring capsule wardrobe is to only keep what fits.
If clothing is too small, it's time to resist the temptation that you might someday fit into it and hand it off to someone else.
The idea of keeping extra clothing around in hopes that you'll one day be able to wear it can have a hugely negative impact on your mental health and fitness plans.
If the clothing doesn't fit right now, it's time for the clothing to go.
Keep any and all clothing that's in good condition and that has multiple purposes or extreme sentimental value that still fits well, and give everything else away to local shelters or thrift stores that can reuse it for something good.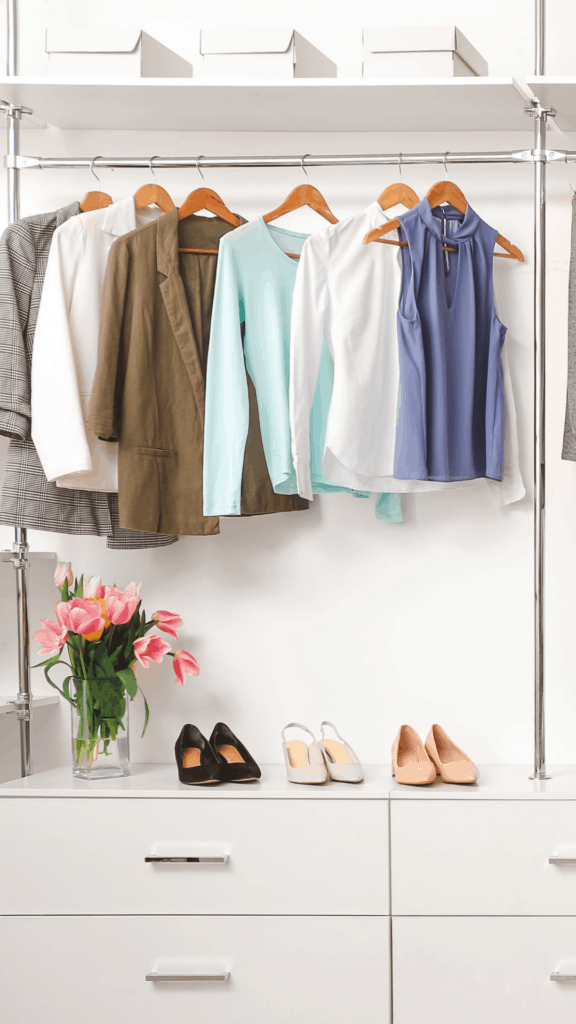 3. Simple Tops
Picking out simple, basic designed tops for your wardrobe will help you reuse them and make multiple wardrobe combinations with them.
Stick to plain shirts, long sleeves, or tank tops, and keep multiples on hand in different colors, patterns, and styles.
You can wear them with shirts, skirts, dresses, and pants, making them the perfect spring piece for easy layering and designs.
Our Top Picks:
4. Good Quality Pants
Pants often seem to be the parts of our wardrobe that wear out the fastest. From constant use to frequent exposure to the elements, pants take a lot of damage, scratches, and other dings that just seem to wear them down.
Invest in fewer pairs of pants if you need to, but make sure the pants you are buying are high quality and will last you a long time.
5. Take Care With Your Shoes
Shoes can get expensive quickly, including staple pieces, so make sure that the pairs you've picked out in the spring will stand up to many different weather conditions.
A carefully maintained pair of quality leather or suede sneakers can last decades and pair with any outfit you create.
Invest in top-quality boots, loafers, or sneakers, and treat them regularly with weatherproofing sprays to keep them in top condition as long as possible.
Our Top Pick:
6. Stick to Neutrals with a Few Accents
A good spring capsule wardrobe is built around neutral tones that can be combined easily with other major patterns such as florals or lace designs.
Blues, whites, blacks, and beiges are all staple colors that are flattering on everyone and pair nicely with each other and the season.
If a clothing item you want to wear has colors that will pair well with at least three other staple pieces in your closet, then it's worth investing in for your closet.
7. Stick to Layers
Layering can be a great way to vary your existing wardrobe and make new outfits look fresh while using the same pieces, especially when the weather can fluctuate so much in the spring.
Cardigans, sweaters, shirts, skirts, flannels: all of these can make great layering pieces that keep you warm and fashionable year-round.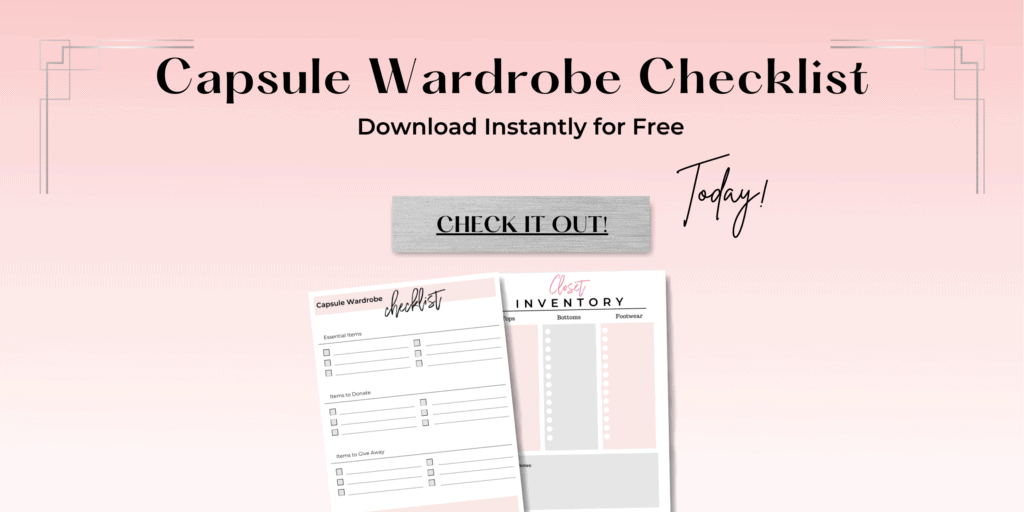 Final Thoughts
Creating your perfect spring capsule wardrobe takes some patience and soul-searching, but with a little hard work, you can create a wardrobe that works for you time and time again.
The versatility, minimalism, and flexibility that you can create with a spring capsule wardrobe are unbeatable features that will help you enjoy comforting and flexible looks time and time again. With a minimalist spring capsule wardrobe, dressing has never been so easy.