You may have the notion that being a minimalist means your home will feel empty and bare, and this is a common misunderstanding.
Being a minimalist can simply mean using strategic methods for keeping the items you own organized and focusing on keeping the items you need versus owning an excess of material things you may not need as much as you think.
A minimalist home will feel clean, neat and organized and this is simpler to achieve than you might think. Small changes like choosing furniture that doubles as storage or investing in storage containers can go a long way in keeping all of your belongings tucked away and out of sight.
The following list goes over many items that can serve more than one purpose in your home as well as storage solutions for keeping everything you own neat and organized.
40 Minimalist Essentials for Your Home
Practical Furniture
1. Storage Ottoman: Practical and decorative. Not only does an ottoman function as a footrest or a seat for an extra guest; you can find ones that open at the top so you can store blankets or extra cushions on your couch.
2. Storage bench: Similarly, you can keep a bench at the foot of your bed or in a guestroom. The storage bench can be a great solution for storing extra bedding and blankets but also for seating.
3. A couch with pull out bed: If you don't have the luxury of having a second bedroom, but love to host over-night guests, this can be a great two-in-one solution for your living room.
4. A coffee table that doubles as storage: Some coffee table designs include a surface you can lift to reveal hollow space underneath. This is yet another practical piece of furniture you can incorporate into your décor but also find a second use for.
5. A bed frame with built-in storage: A bed frame with built-in drawers can be a space saver, especially if you're in a small bedroom. Having drawers under the bed can replace the need for a dresser or can function as added storage for seasonal clothing or extra linens.
Storage Solutions
6. Hanging closet storage: A hanging shoe rack, for example, isn't just for shoes. You can use one or multiples of these in your closet to organize handbags, sweaters or personal grooming tools and accessories.
7. Laundry bin: Preferably one with a lid or closed top. Laundry bins come in many varieties. You can find stylish whicker ones that easily blend in with minimalist décor, or maybe a fabric one that you can fit in your closet. Having a place to keep your dirty clothes out of sight and off the floor is important for living in a clutter-free space.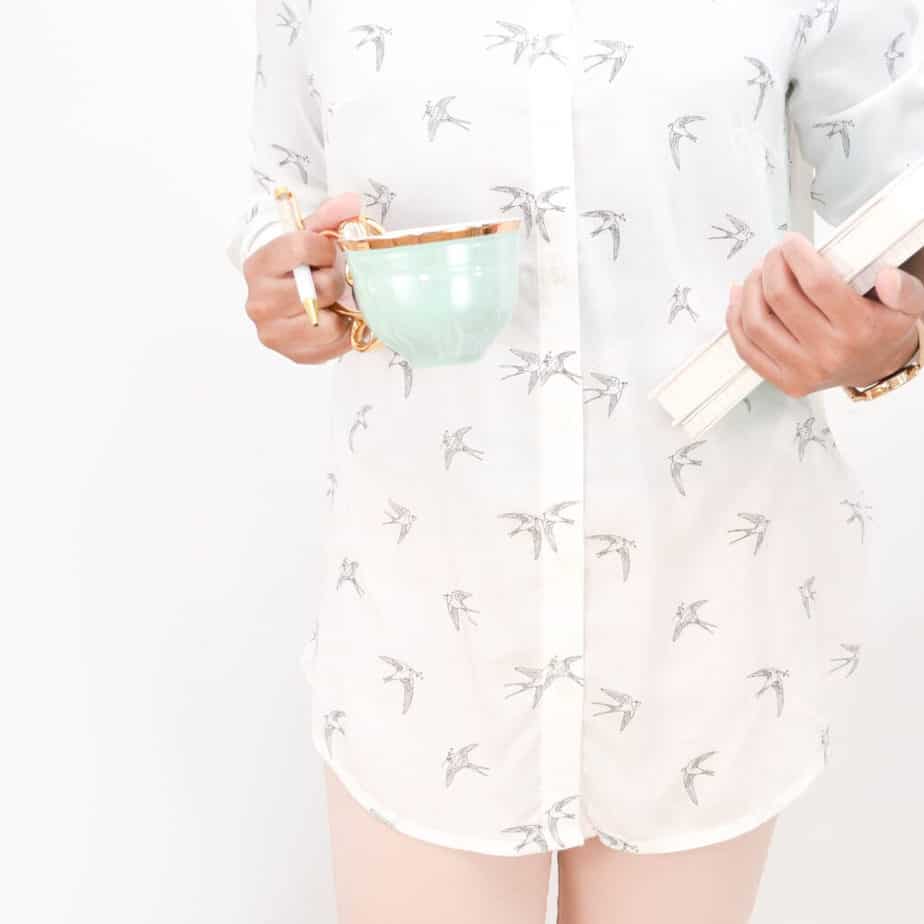 8. Shower caddy: There are many options to choose from. One's that shower caddy that hangs over your shower head, often these include hooks and multiple shelves. You can also opt for a tension rod shelving unit that fits into the corner of your shower. It's slim, so takes up minimal space, but the multiple shelves can be a lifesaver for organizing all your shower essentials.
9. Makeup organizers: These typically come as clear acrylic containers fitted with compartments so you can store makeup items by category. No more shuffling through a makeup bag to find your favorite mascara!
10. Jewelry storage and organizers: Similarly, jewelry organizers can also come as acrylic containers with built in padding for rings or little drawers for bracelets and other trinkets. Alternatively, necklace and bracelet stands can be a visually appealing option that allows you to display your jewelry. A third option is a jewelry organizer that hangs in your closet or over your door. It comes with clear pockets so you can separate all your items and be able to retrieve them easily.
11. Storage bins: These are a must for an organized home and come in so many different shapes, sizes and materials. They can be used for storing linens, art supplies, tools, toys and so much more. They're easy to tuck under the bed or on shelves in your closet. You can also buy many and create a stacked organization system that looks visually appealing.
12. Drawer organizers: These greatly improve your ability to find specific items in your drawers. They typically come in foldable, fabric material with many designs and colors available. There are ones with many small pockets to easily store items such as socks and underwear. Or you can get a series of boxes to organize that drawer full of "stuff" you can't seem to get rid of.
Kitchen
13. Hanging paper towel holder: An easy way to create more surface space in your kitchen is by not storing unnecessary items on the counters. A hanging paper towel holder can be hung under a cabinet for an inconspicuous look. Or you can opt for a multi-use wall hanging solution where you can also hang cling wrap, parchment paper, and foil.
14. Mason jars: They are a great multi-purpose item to have in your kitchen. They function as drinkware, as storage for spices and herbs, as flower vases or they can be used to preserve food or jams.
15. Food storage containers: A great way for your pantry to feel less cluttered is to transfer dry, long shelf-life items into food storage containers. You can do this with pasta, grains, and cereals, for example. Getting rid of unnecessary packaging will make your pantry look more uniform and organized.
16. Quality cookware: As a minimalist, it's important to invest in quality cookware that will last a long time. A good cast iron pan is a perfect example of quality cookware. A good ceramic pot with a lid can be used for everything from frying, sautéing to making a pasta sauce. A good multi use pot/pan will go a long way in saving space and minimizing cookware in your kitchen.
17. Spice Rack: An absolute essential for anyone who loves to cook. Spice racks come in many shapes and sizes so find one that suits your needs. Shuffling through shelves trying to locate a spice while you're cooking is inconvenient and frustrating. A spice rack can display all your spices and make them easy to find at a moment's notice.
18. A two-tier dish rack: These are usually slimmer making it space-saving and yet, can hold more than a traditional dish drying rack. They also come with a caddy for drying your silver wear and smaller washable items.
19. Chef's knife: One good quality chef's knife will go a long way. It can be used for everything from peeling, chopping to cleaning a cut of meat. A good knife will last a long time if maintained and sharpened when needed.
20. Instant pot: While this isn't exactly essential it can be if you own multiple appliances such as a rice cooker and a crock pot. An instant pot is the do it all of kitchen appliances. Getting rid of some old appliances and introducing one new one can help cut down on the space appliances take up in your kitchen.
21. A water pitcher/filter: Invest in a good water filtering system. There many filtering options on the market at different price points. A filtered water pitcher is a money saver and prevents you from having to rebuy water constantly. Likewise with a built in water filtering system you can install in your sink.
Around the home
22. A shoe rack: No one likes seeing shoes on the floor and you certainly won't in a minimalist home. A shoe rack strategically placed at the entry way of your home ensures shoes are taken off before entering and that they're organized. Some entry way shoe racks even come with an umbrella holder as a two in one package deal.
23. Hanging planters: These are a great way to keep your plants off the floor, but they also add a nice decorative touch to your home. Trailing plants are especially beautiful in hanging planters.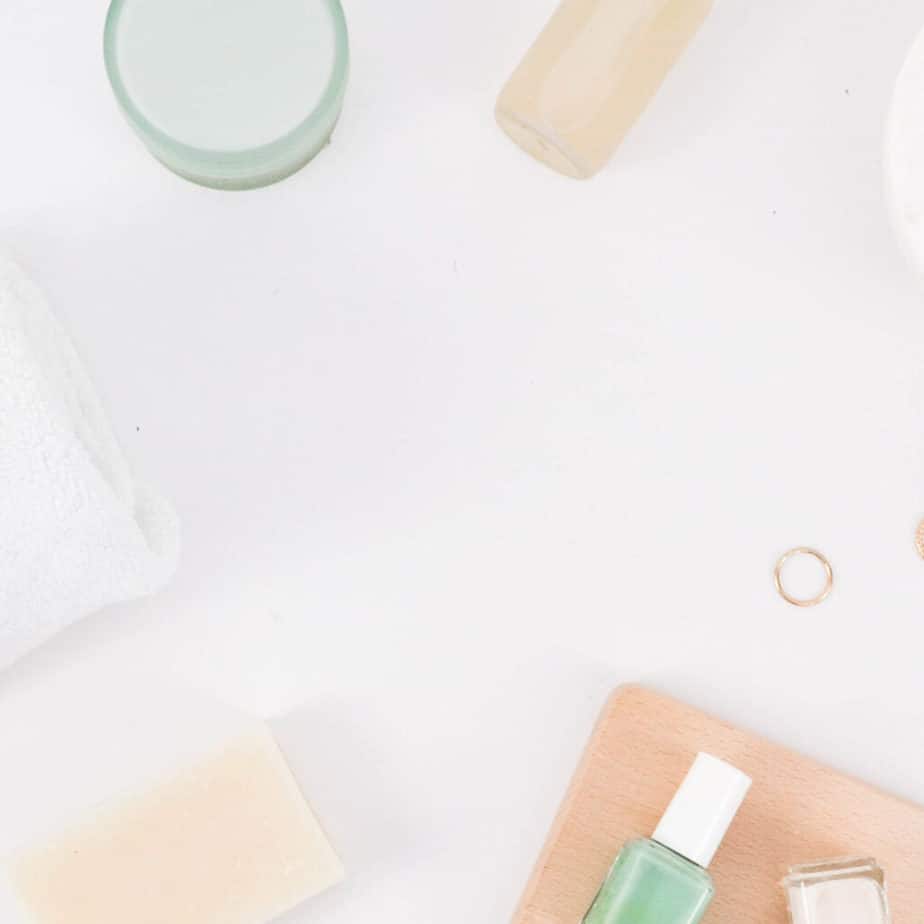 24. Succulents or plants: If you want plants but little commitments, succulents are for you. You can use them as accents on a coffee table or a desk. Plants are wonderful to have in the home since they promote healthier air and can help bring some green into your space.
25. Sturdy piece of luggage: Essential for the minimalist who loves to travel. Invest in a good piece of luggage or carry on and it will last an exceptionally long time. Some higher end luggage companies even offer repairs if you're suitcase breaks or gets damaged.
26. A coffee table book: This can be a great accent piece for your living room and an opportunity to display a book that is visually pleasing or brings you joy to look at.
27. Artwork: Being a minimalist doesn't mean blank walls but, it does mean choosing décor that fits with your overall aesthetic and makes your space feel more vibrant. Hang artwork in matted frames for a clean look.
28. Bookshelves: Use these to store books but also to display plants, trophies, candles, and other decorative items you own. A bookshelf can be organized to look visually pleasing. For example, organizing your books by color or by size smallest to largest on each shelf.
29. Floating shelves: Another shelving option is to use floating shelves. These are simple flat shelves, either made of wood or acrylic, that are fixed to the wall. Once books and other items are placed onto them, they can be barely noticeable.
30. Wall hooks: There are many kinds and creative uses for wall hooks. Use them in your bathroom to hang towels or at the entry of your home to hang coats and keys. They can even be placed in a closet to store brooms, mops, and dustpans off the closet floor.
31. Pull down window shades: Curtains can sometimes feel like they take up too much space. A pull-down fabric shade still allows you to block out light but without having extra fabric hanging or pushed to the corners of your windows during the day. A pull-down window shade gives a barely there feel.
32. Good lighting: Strategically placing a lamp in the corner of a room or on a nightstand can help create softer and more appealing lighting than a ceiling light can provide.
33. Trash bins: Placing these around the home will remind you to get rid of trash on sight. You can keep trash bins neatly tucked in a lower kitchen cabinet, or you can use ones with a flip top to keep waste out of sight and possible smells contained. Try to find ones that match the décor throughout your home so they don't stand out.
Personal Items
34. A computer/laptop: Owning a personal computer can help streamline a lot of your daily to dos. It can function as a tool for paying your bills and keeping track of expenses, online shopping, getting work done and even watching movies and shows. Maybe it can ever replace your need for a tv.
35. Smartphone: For multitasking and staying connected on the go. While some minimalists may even choose to go with a basic phone without the "smart" options, there's no denying a smartphone is a handy multipurpose tool.
36. A quality laptop bag or backpack: If you're often on the move and need to carry your laptop with you, a quality laptop bag or backpack can be an easy way to carry everything you need. Many come with pockets to hold your computer accessories such as a wireless mouse, stylus pen and external hard drive.
37. A pocket-knife: Not all minimalists will find good use for this but, a pocketknife is a classic multi-use tool. Many come with a knife, nail file, bottle opener, and corkscrew. Great for keeping in your kitchen, in your pocket, or the toolbox.
38. A multi-bit screwdriver: Eliminates the need for owning multiple screwdrivers of different sizes. Multi-bit screwdrivers usually come with 4 or more interchangeable bits.
39. Reusable water bottle: Stop the plastic waste and invest in a reusable water bottle that you can refill throughout the day. Choose a BPA free Tritan design or go for the insulated kind. The insulated kind can help keep your water cold on a long hike or your beverage warm on a cold winter day.
40. Good walking shoes that can be dressed up or down: We're living in the age of the white sneaker. Great for walking but, also great with a summer dress. A good pair of walking shoes you'll be able to match with many outfits can help eliminate the need for multiple pairs of shoes.