Creating a minimalist kitchen by only getting kitchen gadgets you'll need and use. If you're creating a new recipe and it calls for something you don't have, don't go out and buy that gadget – you'll likely never use it again after that recipe and it'll just clutter your draw and waste your money.
Today, we are going to show you 20 kitchen gadgets every minimalist kitchen needs and will actually use. These gadgets are things we use in our kitchen daily, and they are gadgets we can't live or cook without.
Here are 20 minimalist kitchen essentials every minimalist needs:
Disclaimer:
1. Quality knives
Every kitchen needs a good kitchen knife so you can use it to cut anything you need. The minimalist way to do things is to only purchase one or two knives, instead of a whole set. Since you are only buying one or two items, you can splurge a little bit more and buy high-quality knives that will last you a lifetime.
Our Top Pick:
2. Rubber spatula
Gone are the days of owning 10 different types of spatulas. As minimalists ourselves, we own two rubber spatulas and that's it. A rubber spatula is the best option because you can use it on literally everything… like literally everything. Eggs, meat, pasta, anything you want.
Our Top Pick:
3. One pair of tongs
Tongs come in handy more often than you would think. But it's not necessary to own more than one pair. Get yourself a good, high-quality pair of tongs that you can use in so many ways.
Our Top Pick:
4. Good scissors
We don't know about you, but we use scissors in our kitchen almost every day. We use them to open food packages, cut chicken, and break up boxes. Find a pair of scissors that feels comfortable in your hands, and if possible, get a pair that has a built-in bottle opener!
Our Top Pick:
5. One colander
Everyone uses a colander at some point in their cooking career. But if you live a minimalist life, you only need a small, compact one. We recommend getting a rubber one that you can squish into a small space.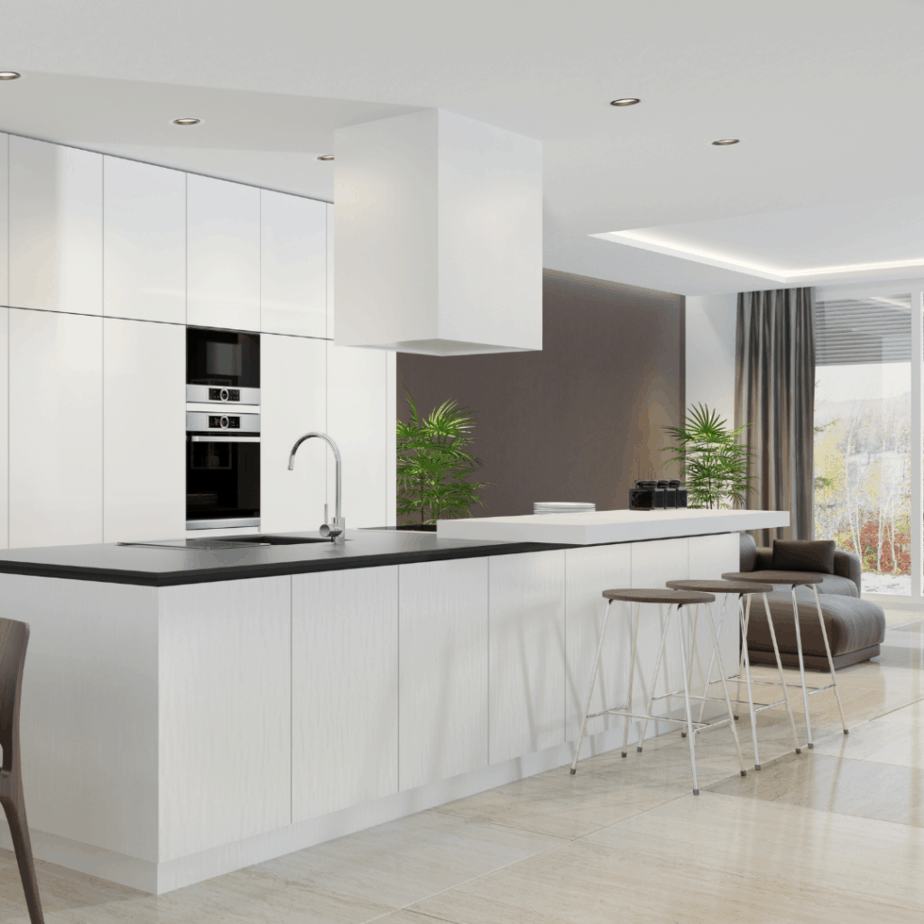 6. One set of pots and pans
When you live a minimalist lifestyle, you can spend more money on things because you are only buying one of each thing – the same goes for your pots and pans. Don't feel bad about buying high-quality pots and pans since it's the only set you'll have. Pots and pans are the most commonly used kitchen essentials that everyone needs in their kitchen.
Our Top Pick:
7. Large cutting board
Having more than one cutting board is so unnecessary. Invest in one single cutting block that's sturdy and durable and won't break on you early on.
Our Top Pick:
8. Can opener
Everyone needs a can opener – you may not eat many things that come in cans, but you'll always need a can opener at some point in your life.
Our Top Pick:
9. Dishtowels
Save yourself money on paper towels and use dish towels to clean up spills or dry off dishes. When it comes to dish towels, quality is pretty important. If you are replacing paper towels with dish towels, you'll want to get super absorbent dish towels like microfiber.
10. Serving dish
Although you live a minimalist lifestyle and you probably don't have guests over too often, you'll still want to invest in some serving dishes. If you ever get invited to a party or gathering and you're asked to bring a plate, you'll want to make sure you have a serving dish to bring your food in.
Our Top Pick:
11. A Whisk
We use our whisk a lot more than we thought we did. You can use a whisk for so many different things, and it's a kitchen essential for minimalist kitchens – you only need one!
Our Top Pick:
12. Glass tuber ware
Tuber ware can be one of the most annoying things to have in your kitchen. It can be hard to clean and hard to store. That's why we think glass tuber ware is a minimalist kitchen essential. It's easier to store, easier to clean and it just looks more aesthetically pleasing.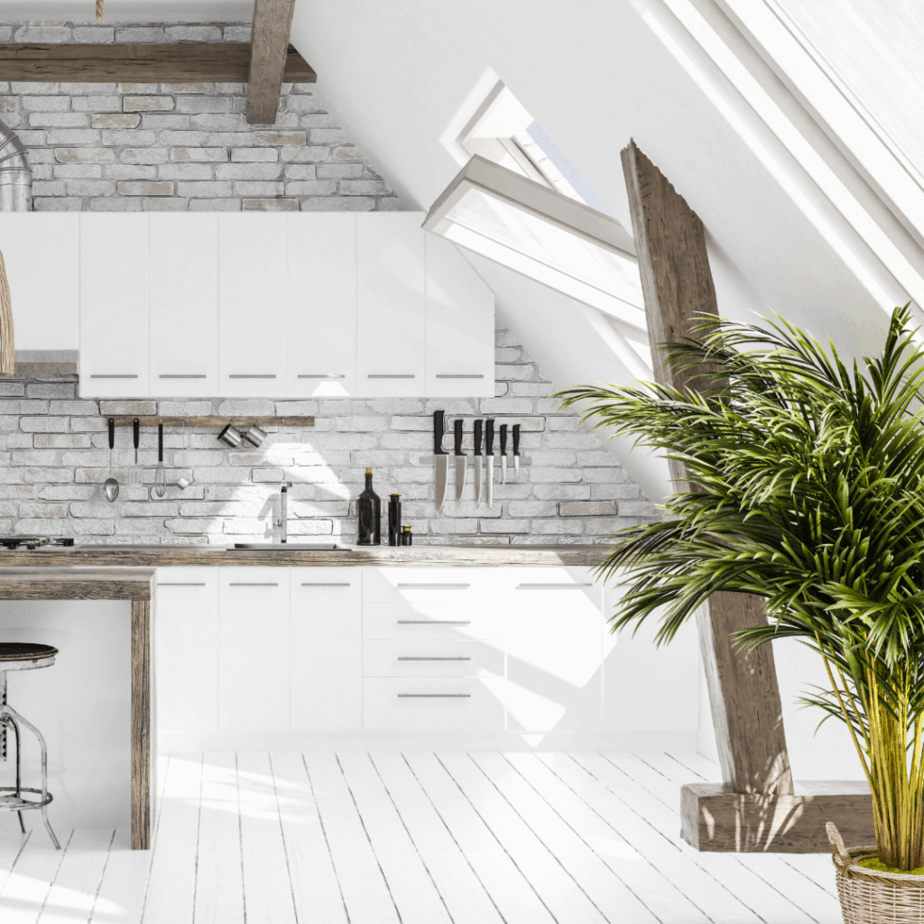 13. Hand mixer
No matter how much or little you bake, a hand mixer is a minimalist kitchen essential. If you have it on hand, you're more likely to use it. Hand mixers come in handy more than you would think, and we think every minimalist kitchen needs one.
Our Top Pick:
14. Baking sheets
Whether you're using baking sheets for baking, cooking, or marinating, baking sheets are a must-have for any minimalist kitchens. They are super easy to store since they are flat, and they typically come in sets to make your life even easier.
Our Top Pick:
15. One extra large pot
Most pot sets don't come with an extra-large pot, but we think it's a minimalist kitchen essential you need. You never know when you're going to need an extra-large pot, so why not get one for yourself so you have it when you need it?
Our Top Pick:
16. Measuring cups
This is an obvious minimalist kitchen essential, but every kitchen needs a set of measuring cups. We use our measuring cups almost every day for every meal we bake or cook. You can get sets of measuring cups anywhere, and the best part is that they don't have to be expensive ones.
Our Top Pick:
17. Cheese grater
Who doesn't love cheese on (almost) all their meals? You can get yourself a small cheese grater that will come in handy all the time. A cheese grater is a minimalist kitchen essential for all the minimalists out there – more cheese, please!
Our Top Pick:
18. Zester
Believe it or not, we use a zester a lot more than we would like to admit. You can get a super small zester because when you're zesting a lemon or lime, you only needed the tiniest amount to get maximum flavor.
Our Top Pick:
19. Basting brush
We use our basting brush SO much! We use it to add garlic pesto to the crust of our pizza, to season our meats, and to add dressing onto something so we don't have to get our hands dirty. These are small gadgets that are easy to store, and a minimalist kitchen essential!
Our Top Pick:
20. Utensils
We saved the best for last – when it comes to utensils, we all know we need them. But if you live a minimalist lifestyle, you don't need more than one set of utensils. You'll be fine with just one… okay maybe two sets!
Our Top Pick:
Final Notes
There you have it – the 20 minimalist kitchen essentials we can't live or cook without. These kitchen essentials are things we use daily, and if we didn't have them, our cooking game wouldn't be what it is!