If you're a minimalist, it means you don't have things that are necessary for your survival – the same goes for minimalist décor. If you like a minimalist home décor style, you most likely like having multi-functional décor pieces.
What is Minimalist Home Décor Style
If we could describe this style of décor in two words, it would be simple and clean.
In this type of décor style, space, lighting, and objects are equally as important when it comes to decorating a room. (We personally love GANT LIGHTS for their minimalist design.)
If your home is considered a minimalist home décor style, you most likely don't have much furniture, wall décor, or things on your tables, counter, etc. because you like to keep things simple and clean.
Disclaimer: As an Amazon Associate I earn from qualifying purchases. I only recommend products that I love!
15 Minimalist Home Décor Ideas For 2023
1. Minimal color palette
In any minimalist home, there is a limited color palette. You'll usually stick to a lot of neutral, light colors to make any room look as big as possible. You can add pops of color with floral arrangements, or wall art.
With this minimalist style, you never have to worry about that something not matching – anything will match your neutral color palette.
Try These Ideas:
2. Empty spaces = happy minimalist
A minimalist dream house is one that feels light, airy, and clutter-free. So seeing an empty space on a wall is a dream come true for them.
This décor style typically features a lot of blank space on the wall which makes everything simple and beautiful.
3. Multi-purpose furniture
In minimalist home décor, it's all about using one item for multiple purposes.
For example, if you don't like the look of a coffee table because it can get cluttered with your remote, books, and other things, try getting an ottoman so you can store all that stuff inside and you won't have to look at it.
Try This Idea:
4. Décor that serves a purpose
If you found a wicker basket or a ceramic vase that you absolutely love but feel like you don't have a spot for it, find a space in your home that may have some clutter and use the basket or vase for a purpose.
If you have a space in your kitchen where it seems like someone is always charging their phone, place an extra charger inside the vase or basket and use it as a décor piece – you get to display something you love but it also hides any clutter.
5. Declutter often
Living a minimal life and trying to achieve a minimalist home décor style doesn't work if you don't declutter.
If you want to get rid of clutter on your kitchen countertops, but you don't have a space to put your toaster, declutter a cabinet in your kitchen that you don't use often, and put your toaster in there. This way, you get rid of unnecessary clutter and you don't have to look at that toaster all day!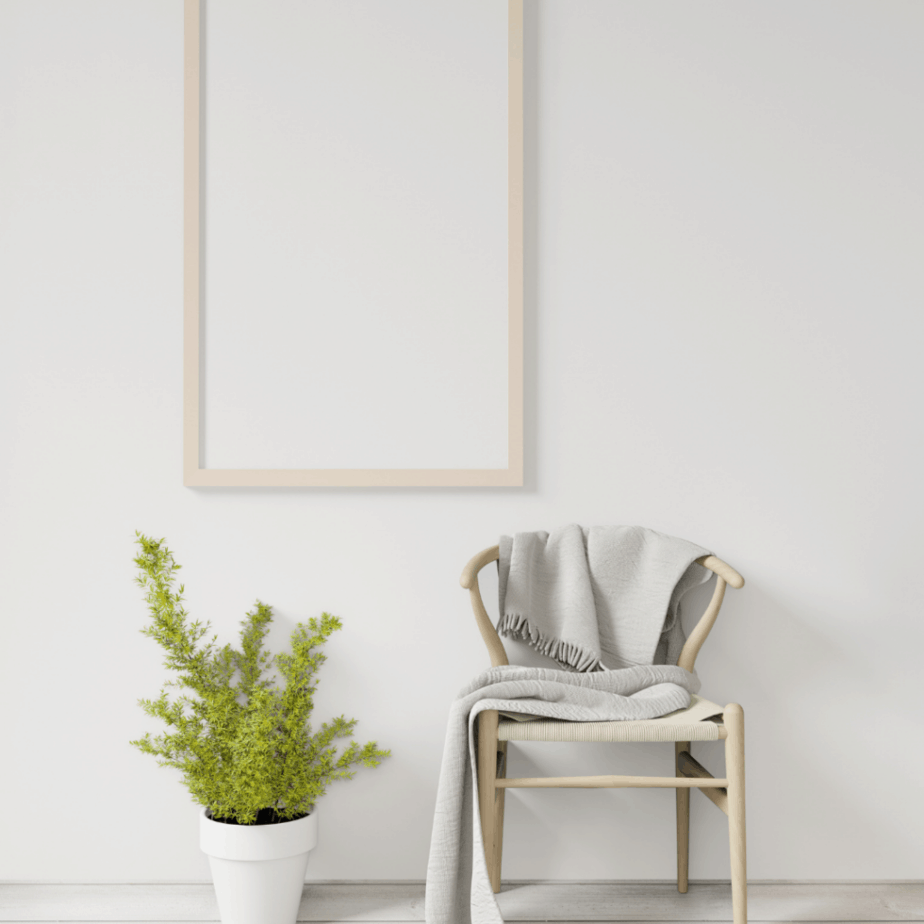 6. Add just a pop of color
If you don't like a lot of color or pattern in one room, you can always have everything in the room be simple and add your pop of color or texture in your wall art.
If your bathroom is all white, with black hardware, and you feel like it needs a little something but you don't want to overcrowd the space, add a textured, colored piece or some greenery.
7. Clean lines & flat services
Not all décor styles have these types of elements in them. The minimalist home décor style is all about having as many flat surfaces as possible, meaning flat countertops that don't have much on top of them. Or a bathroom countertop with nothing but hand soap on them.
By adding stuff on top you break the idea of clean lines and flat services, and that's where you enter into your counters becoming cluttered – which is the opposite of minimalist home décor.
8. Texture is your best friend
In the minimalist home décor style, we don't like to play with many colors. We like to incorporate texture into things to give the room some uniqueness.
For example, if you don't want a headboard in your bedroom, you can install a texture wallpaper or tile material to the wall your bed sits on and that adds a major touch to the room without there being many colors.
9. Greenery vs. florals
If you want to switch to a minimalist home décor style, then you're going to have to say goodbye to those crazy color floral arrangements.
In most minimal homes, you'll see a lot of greenery and green plants rather than bright and full floral arrangements. Using simple greenery and using the right amount of it can give your home a fresh, clean, organic, and minimalist vibe.
Try These Ideas:
10. Light = bright
When it comes to a minimalist home décor style, the lighter the better. You'll see a lot of sheer curtains in the décor style because they want their homes to be filled with light so the rooms look bigger than they might be.
Blackout shades and curtains are a no-go in this style of décor.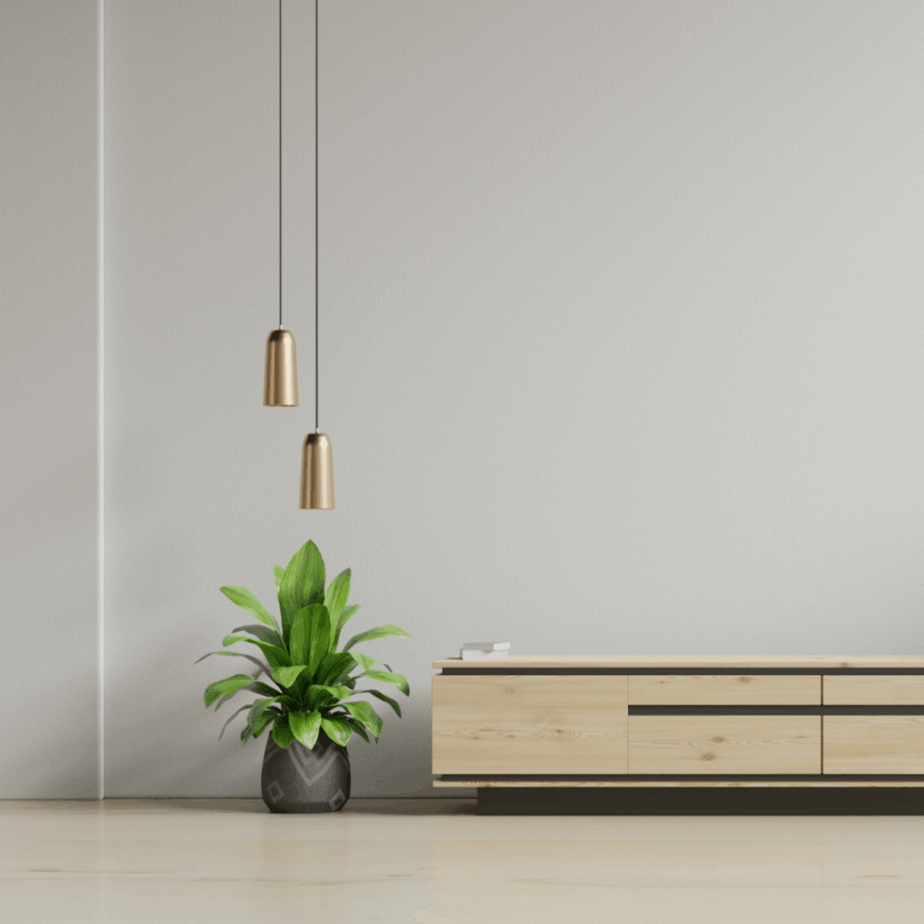 11. Neutral holiday decorations
We know how much everyone loves decorating for the holidays, but minimalists don't like to add too much décor to their homes. They like to replace things with neutral decorations for the holidays.
For example, instead of adding fall decorations to their pre-existing decorations, a minimalist will take down their regular décor and replace it with simple and basic decorations such as fall flowers and pumpkins.
12. Simple objects
This type of décor style will make you rethink ordinary objects such as light fixtures, throw pillows, and wall paintings.
Instead of having 10 throw pillows on your sectional couch, pick 3 or 4 decorative pillows that stand out against your neutral-colored couch and walls.
Or, add an industrial-style standing lamp in the corner of your room to add a special touch to any room.
13. Less is more
In this design style, less is always more. If you have a larger space, it doesn't mean you need to fill it out with two couches, a coffee table, end tables, and a TV stand.
The minimalist home décor style would style a large room with a smaller sectional, a coffee table, maybe a unique lamp, and a simple rug and that's it.
14. Add character with modern furniture
In simple and minimal spaces, choosing modern and unique furniture pieces can really make your room stand out.
If you have a small living room, add a modern style couch, to spice up your small space. It seems like a simple and basic couch for the price, but your guests will love the look and feel of your minimalist home.
Try This Idea:
15. Accessorize with your hardware
This is another way to create a minimalist home décor style.
If you love a bright white kitchen, but feel like you need to add some depth, adding dark hardware for the hinges or handles is a great way to keep your home minimalist while still giving your kitchen the pop and depth it needs.
Minimalist Home Décor Essentials Checklist
When it comes to you wanting to achieve the minimalist home décor style, you may have to make some major lifestyle changes and even more décor style changes.
We know you love your coffee table, but it accumulates too much clutter and that isn't what you're going for.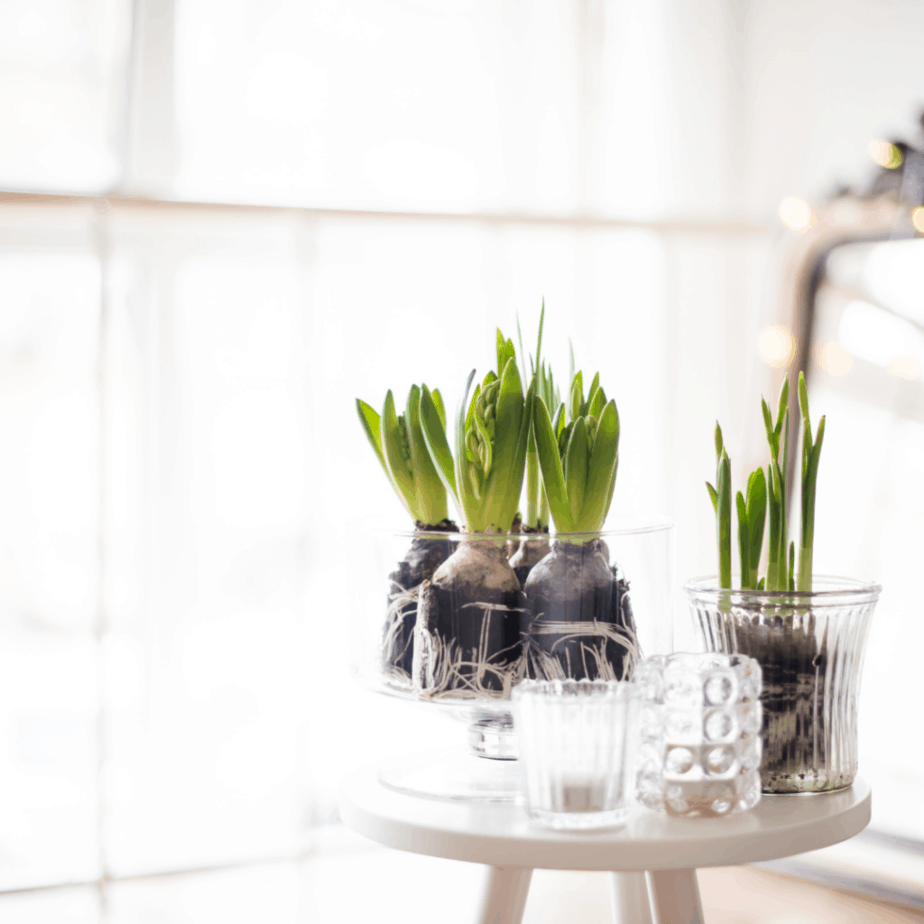 You may have to switch out furniture pieces that you love, but once you see how clean and simple your house can be, you'll be thankful you made the switch.
The checklist below is a great way to determine how close you are to achieving a minimalist home:
-Minimal furniture in rooms
-Sheer curtains
-Light wall colors
-Clear surfaces
-Flat surfaces
-Multi-purpose furniture
-Multi-purpose décor
-Greenery
-Indoor plants
-Accent decorations
-Wall art
-Texture in pillows, blankets, wall art
-Simple furniture
-Blank space on walls
Our Final Thoughts
So, we've convinced you to go the more minimal home décor route and you want to know where to start? Start by decluttering the space you want to minimalize first. See what you can get rid of how and where you can put the stuff you want to keep without it being out for the eye to see.
Then, you'll want to see if there is any unnecessary furnishings or decorations, and if there is, we hate to say it, but it's time to say goodbye to it! Try to eliminate as much stuff in a room as possible.
Living a minimalist life is becoming the new fad and it's amazing how much it can change your life. Everything is much cleaner, simple, and elegant and it's much easier to maintain!
The minimalist home décor style is becoming more and more popular every day, and we are living for this trend! The minimalist lifestyle is for a lot more people than you think, including you.