With all the goals you've accomplished in life, whether big or small, you should be proud of yourself for everything.
Even the most mundane accomplishments can lead you to extraordinary places in life, which is why you should never underestimate yourself.
Every accomplishment has led you to where you are today and that's more than enough to be proud of.
Each goal you accomplish is worthy of celebration, especially when it leads you closer to your dreams in life. In this article, we'll be listing down the 10 simple reasons to be proud of yourself in life.
Disclaimer: Below may contain affiliate links, I only recommend products that I use and love at no cost to you.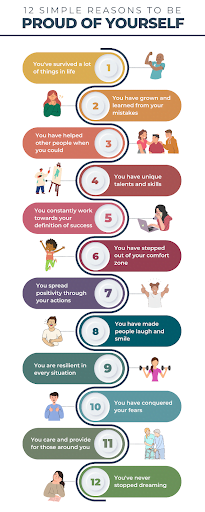 What it Means To Be Proud of Yourself
When you're proud of yourself, it means that you take into consideration everything you've accomplished until this point, both the small and big accomplishments. The small ones are just as important, because even small things you should be proud of in life.
This also pertains not just to your career goals, but to your personal development as well.
Being proud of yourself is more than just your career; it's also the way you overcome certain setbacks and change your perspective on things. It can also represent being proud of certain relationships and friendships you've made and learning to stand up for yourself when it counts. It means being proud of who you are and what you stand for. Your values, ideas, experiences, etc.
A lot of people think that you can only be proud of yourself when you've accomplished success, but everyone has different definitions of success. Being proud of yourself is not contingent upon achieving some external standard of success. Rather, it is an internal state that arises when you feel good about who you are and what you have done.
For some people, this might mean becoming wealthy or famous. But for others, it might simply mean leading a happy and fulfilling life.
The important thing is that you define success for yourself and then strive to achieve it. Only you can decide what makes you feel proud, so don't let anyone else tell you what you should or should not be proud of.
Each individual has different accomplishments worth celebrating, in different aspects of their lives.
How To Be Proud of Yourself
It's not always easy to be proud of yourself. You can be proud of your accomplishments, sure, but what about the times when you mess up? What about when you're just not feeling very proud of yourself? What if there are just not things you find to be proud of? The good news is, that there are things you can do to help turn that around.
For starters, try to focus on your positive qualities.
What do you like about yourself?
What are you good at?
Once you've identified a few things, make a concerted effort to cultivate them. If you're not good at something, that's okay – everyone has room for improvement. The important thing is that you're trying.
Another way to be proud of yourself is to engage in activities that make you happy. Do things that make you feel good, both physically and mentally. When you're taking care of yourself and doing things you enjoy, it's hard not to feel a sense of pride.
Lastly, don't compare yourself to others. Everyone is on their own journey, and comparing your own progress (or lack thereof) to someone else's is only going to make you feel worse. So focus on your own journey, and be proud of the person you are – flaws and all.
Why is it Important to be Proud of Yourself?
Being proud of yourself is crucial because it boosts your self-esteem and confidence, creating a strong foundation for mental and emotional well-being.
When you acknowledge your achievements and progress, you reinforce a positive self-image, which in turn fosters a healthier relationship with yourself and others.
Embracing self-pride helps you overcome self-doubt and negative self-talk, allowing you to approach challenges with a more optimistic mindset.
Furthermore, taking pride in your accomplishments enhances your motivation to set and pursue new goals. It fuels a cycle of continuous self-improvement and growth, as you're more inclined to invest effort in areas that align with your values and aspirations.
This self-assuredness also makes it easier to handle criticism and setbacks, as you're less likely to be defined by external opinions.
Ultimately, being proud of yourself nurtures a positive outlook on life, making you more resilient in the face of difficulties and more open to seizing opportunities. 
Common Reasons Why People Don't Feel Proud of Themselves
| | | |
| --- | --- | --- |
| Reason | Challenge | Strategy to Overcome It |
| Depending on validation from others | Seeking validation solely from others can lead to feelings of inadequacy when external approval is lacking. | Focus on self-validation. Acknowledge your accomplishments, celebrate your progress, and recognize your unique qualities. Practice self-compassion and remind yourself that your worth isn't determined by others' opinions. |
| Comparing yourself to others | Constantly comparing yourself to others can diminish your sense of achievement and breed feelings of inferiority. | Embrace your individual journey. Understand that everyone has their own path and timeline. Set personal goals based on your aspirations and values, focusing on self-improvement rather than comparison. |
| Being afraid of failure | The fear of failure can lead to avoidance of challenges, limiting personal growth and causing self-doubt. | Embrace a growth mindset. View failure as a stepping stone to success. Recognize that setbacks provide valuable learning experiences. Set achievable goals, break them down into smaller steps, and celebrate progress, even if it includes setbacks. |
| Being a perfectionist | Striving for perfection can result in feelings of disappointment and self-criticism when expectations aren't met. | Embrace imperfections. Understand that no one is flawless. Set realistic expectations and acknowledge that mistakes are part of the learning process. Focus on the effort you put in and the progress you make, rather than seeking flawless outcomes. |
| Engaging in negative self-talk | Engaging in negative self-talk undermines self-esteem and fosters self-doubt. | Cultivate self-compassion. Challenge negative thoughts with positive affirmations. Treat yourself as you would a friend, offering encouragement and support. Practice mindfulness to become more aware of your thoughts and replace self-criticism with self-acceptance. |
Feeling a lack of pride in yourself can come from both inside and outside sources.
Maybe someone you really trusted, like a parent or someone who looked after you, didn't give you the praise you deserved.
They might have downplayed your accomplishments or even said they weren't good enough, even when you knew you tried your hardest. Hearing them say, "I'm not proud of you," probably hurt a lot.
And then there's this thing called negative self-talk. It's when you put yourself down, kind of like sabotaging your own feelings.
Sometimes, it happens because of stuff that got stuck in your head when you were a kid, like not learning to trust or believe in yourself. It's like you were taught not to feel proud.
When you keep telling yourself negative things, it's like chipping away at how much you think you're worth. And when you don't feel like you're worth much, you probably think that anything you do well isn't that important.
But the good news is that you can change this. You can learn how to be proud of yourself. It's about accepting all of you, even the parts that aren't perfect.
It's finding a way to be okay with where you are right now, while still aiming to get better.
Believing in yourself, celebrating your progress, and feeling proud of who you are—it's all part of building your own self-worth. And when you've got that, other people's opinions won't knock you down as easily.

BetterHelp - The Support You Need Today
If you need extra support and tools from a licensed therapist, I recommend MMS's sponsor, BetterHelp, an online therapy platform that is both flexible and affordable. Get started today and take 10% off of your first month of therapy.
LEARN MORE
We earn a commission if you make a purchase, at no additional cost to you.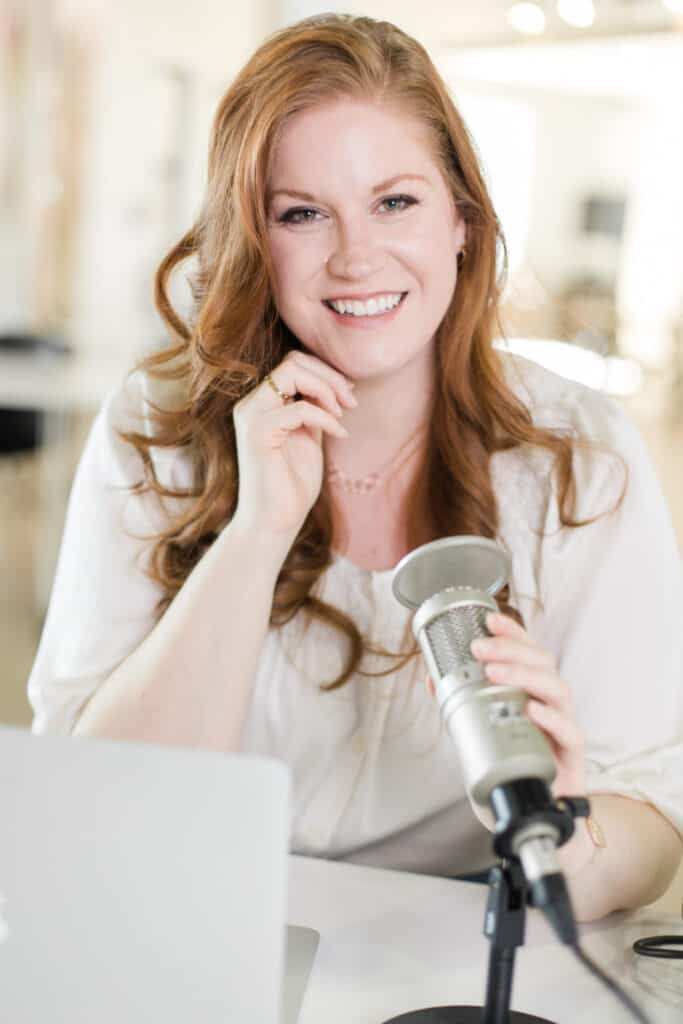 What is the Difference Between Being Proud of Yourself and Being Conceited? 
At first glance, when you see someone trying to find reasons to feel proud of themselves, it might seem a bit cocky or like they're showing off to others. But the real difference lies in why they're doing it.
In essence, they're just trying to learn how to celebrate their own achievements and growth, no matter how small.
It's a way of being kind to themselves, similar to how they encourage and praise others. Feeling good about oneself in a humble way is all about self-approval.
On the flip side, there are folks who talk about their accomplishments mainly to get praise and attention.
They want others to see them as important and hope for compliments to boost their ego.
Sure, some people might find it a bit showy when you search for ways to be proud of yourself. But the key distinction here is why you're doing it.
Those situations usually stem from more self-centered reasons for feeling proud. It can even seem like they're bragging about what they've done, what they have, or what they're capable of.
What's behind all this? It's often an attempt to inflate their own sense of worth, to get noticed.
The catch is, this kind of pride-seeking actually relies on others to make them feel good.
In the end, it's important to seek self-pride in a genuine and straightforward way. That way, you're not relying on others to make you feel proud – you're owning it for yourself.
The Problems that Come with Being too Self-Critical
Distinguishing between healthy self-esteem and its less positive counterpart is crucial because its impact goes beyond our emotions, affecting relationships, careers, and various life areas.
Often, these challenges can be traced back to a common habit: self-criticism.
Remember, self-criticism isn't all bad – it's actually a valuable tool for growth, helping us pinpoint areas where we can improve. Yet, finding a balance is essential.
Too much self-criticism can easily turn into self-deprecation or even self-sabotage.
Studies emphasize how self-criticism shapes how we see ourselves. Unproductive self-critique often causes us to downplay our achievements and strengths, undercutting our healthy self-esteem.
Persistent self-criticism often emerges from setting unrealistically high standards and increasing demands on ourselves.
As these standards become unreachable, self-criticism grows, leading to a sense of dissatisfaction.
Understanding why we tend to fall into this cycle of unrelenting self-criticism is crucial. Social pressures, comparing ourselves to others, and internalized unrealistically high standards are often the biggest culprits here.
12 Simple Reasons To Be Proud of Yourself in Life
1. You've survived a lot of things in life
Whether you believe it or not, you've survived so much in life that's worth acknowledging. Not everyone comes out of their challenges and setbacks stronger and the fact that you didn't let those setbacks defeat you is more than enough to be proud of.
2. You learned a lot and grew from your mistakes
I know you might be thinking about why you should be proud of your mistakes if you failed, but your mistakes show a lot about your growth and the lessons you've learned along the way.
The fact that you learned a lot and try your best to avoid repeating the same mistakes says a lot about you and your personal growth.
(I'm always on the path of continuous learning, that's why I use the reading app BLINKIST, you can try a free trial HERE.)
3. You helped others each time you can
Every time someone needs help and encouragement, you're there by their side, giving them exactly what they need – and this alone is something worth being proud of.
We live in a selfish world and when you show acts of kindness and compassion, you show others that there are hope and love amidst the darkness.
4. You made people smile
Being the type of person who can make others smile and laugh when they're down and caught in a difficult situation reflects how big your heart is. You should be proud of yourself for going out of your way to make someone smile.
5. You became the light to others
When it's easy to be misguided and focus on darkness, being the light to other people's lives is more than enough to be proud of. This means that you remind people what it's like to have hope, faith, and most of all, love.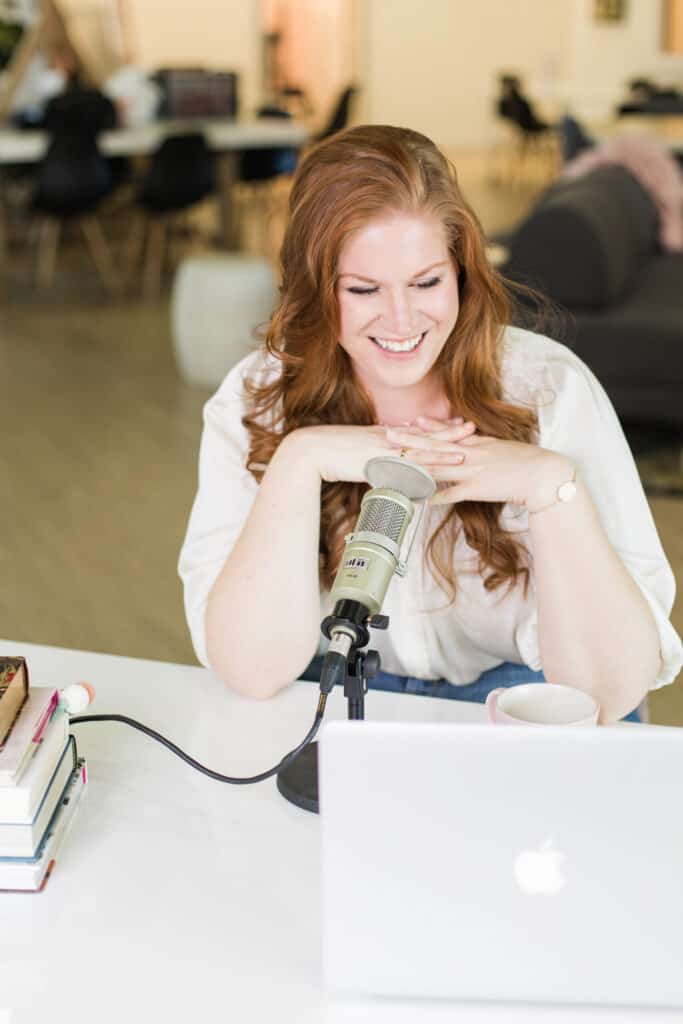 6. You have unique talents and skills
Each person is unique and different and the talent and skills someone has are different than what you have. Be proud of the talents and skills you have and stay grounded on your uniqueness.
7. You strive towards your definition of success
Success is defined differently by each person and no matter what your definition is, be proud of that definition and how you're constantly striving to get yourself closer to success.
There's something to be said about how persistent and resilient you are when it comes to your goals.
8. You have strong friendships and relationships you've built
There is happiness to be found in the certain friendships and connections you've made in life and you should be proud of keeping these relationships closer.
This is your inner circle and it's a reflection of how loved you are by the number of loved ones you have around you.
9. You are resilient in every situation
No matter what life throws at you and no matter how difficult things are, you always choose to be resilient and to fight back. You always find a way to never be defeated.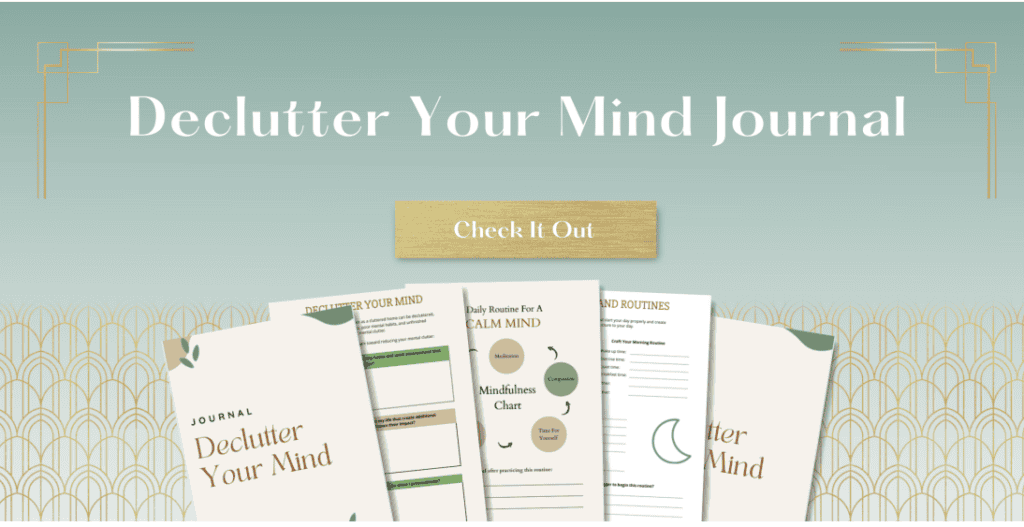 10. You never stopped dreaming, no matter the situation
You always dream about reaching your goals and finding ways to get yourself closer to them. In a world where negativity is around us, being a dreamer says a lot about your soul's purity and innocence.
11. You care and provide for those around you 
Your caring nature extends to those you hold dear, providing a support system that enriches their lives and emphasizes the importance of connection and compassion.
12. You've never stopped dreaming, no matter the situation 
Regardless of circumstances, your unyielding dreams and aspirations reveal your continuous motivation to strive for better, a trait that encourages others to never give up on their own aspirations.
Be Proud of Yourself Quotes
Luckily, there is no shortage of quotes online for you to take some inspiration from. Here are my top 10 picks:
"Authenticity is everything! You have to wake up every day and look in the mirror, and you want to be proud of the person who's looking back at you. And you can only do that if you're being honest with yourself and being a person of high character. You have an opportunity every single day to write that story of your life."
– Aaron Rodgers
"Be proud of your scars. They remind you that you have the will to live."
– Paulo Coelho
"Nothing is ever wrong. We learn from every step we take. Whatever you did today was the way it was meant to be. Be proud of you."
– Oprah Winfrey
"Success is a process for all of us, and as long as you are making consistent progress towards your goals – sincerely giving your best effort more often than not – then you are already successful and deserve to feel proud of yourself."
– Hal Elrod
"'Born this Way' is about being yourself, and loving who you are and being proud."
– Lady Gaga
"That wall is your mind playing tricks on you. You just need to say, 'One more step, I can do this. I have more in me.' You'll be so proud of yourself once you push yourself past your threshold."
– Kerri Walsh
"Your best champion and cheerleader is yourself. Always be proud of your accomplishments, big or small." – Ayanna Howard
"Feeling proud of yourself means you love yourself enough to acknowledge your strengths and the effort you put into whatever you do."
– Barrie Davenport
"The way to be happy is to like yourself, and the way to like yourself is to do only things that make you proud."
– Mark S. Lewis
"It takes strength to be proud of yourself and to accept yourself when you know that you have something out of the ordinary about you."
– Abigail Tarttelin
Final Thoughts
I hope this article sheds insight on everything you needed to know about being proud of yourself.
Both your big and small accomplishments are worth acknowledging as they are the reason you've gotten this far in life.
Without your small accomplishments, you wouldn't be able to accomplish even your big accomplishments.
When you're proud of yourself, this pushes you to do even better in life as it acts as the encouragement you need that you can achieve a lot of remarkable things in this world.
FAQs
1. How to be proud of yourself?
To be proud of yourself, start by acknowledging your accomplishments, big or small. Celebrate your successes and progress, and recognize your strengths and unique qualities. Embrace self-compassion and self-love, understanding that it's okay to appreciate your achievements and the person you've become. Surround yourself with positive influences and practice gratitude, focusing on the positive aspects of your life and journey.
2. Is it a sin to be proud of yourself?
Being proud of yourself is not inherently a sin. While excessive pride or arrogance can lead to negative behaviors, healthy self-esteem and pride in your accomplishments are not sinful. It's important to strike a balance between acknowledging your achievements and remaining humble. The intention behind your pride matters – if it stems from gratitude and a desire to inspire others, it can be a positive emotion.
3. What does the Bible say about being proud of yourself?
The Bible cautions against excessive pride and arrogance, often referred to as "hubris." Proverbs 16:18 states, "Pride goes before destruction, a haughty spirit before a fall." However, having a healthy self-esteem and acknowledging your gifts and accomplishments is not condemned. Philippians 2:3 advises humility, saying, "Do nothing out of selfish ambition or vain conceit. Rather, in humility value others above yourselves."
4. Is it okay to be proud of yourself?
Yes, it is okay to be proud of yourself in a balanced and healthy way. Celebrating your achievements, personal growth, and unique qualities can boost your self-esteem and motivate you to continue striving for success. Just ensure that your pride is grounded in gratitude, humility, and an awareness of the contributions of others. Being proud of yourself can be a positive source of motivation and self-appreciation.