If you're traveling the world and don't have the ability or want to bring big, bulky luggage, you're going to have to back the bare minimum. But if you're traveling for a long period, packing lightly can be tough.
Minimalist traveling means that you only bring things that you absolutely need and can't live without throughout your trip.
The key with minimalist traveling is that if you can fit your entire life into one single suitcase, you're doing it right.
This type of traveling isn't for everyone and it's not easy to do at all, but if you need to travel and you need to be minimal, you are in the right place!
How to Approach Minimalist Travel
Minimalistic travel like we said isn't for everyone. If you're traveling for a couple of weeks or even months, but you'll be doing a lot of bus, train, or plane travel where you can't always check a bag, you'll need to figure it out.
When you're getting ready for a long trip where you can't pack everything you want, it's best to start with the things you absolutely: shoes, underwear, toothbrush, medicines, etc.
Now if you're thinking, what about toiletries? We always recommend buying them when you get to your location, so they won't take up space in your bag.
Be smart with the clothing items you choose, stay organized while you pack, and fold your clothes in certain ways to get the most space out of your suitcase.
Disclaimer: Contains affiliate links below, at no extra cost to you as a reader.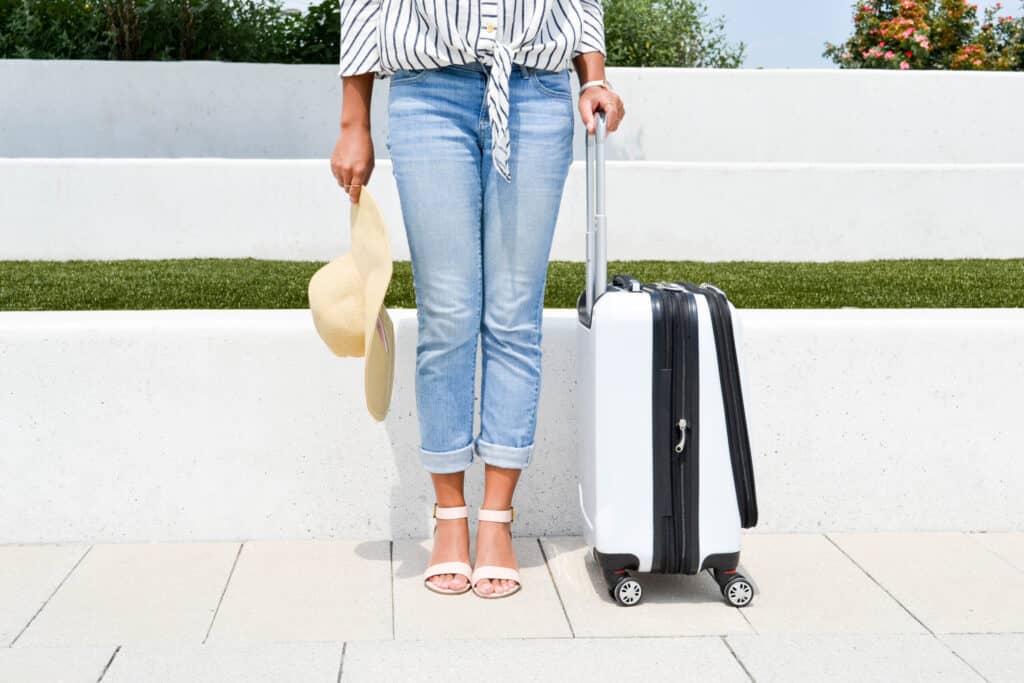 Another major tip we have when it comes to approaching the minimalist traveling experience is that if you're not sure if you should bring a certain item or not, don't bring it. If you are doubting whether you'll survive without that item, you most likely can.
Now, let's move on to some minimalist packing tips that you NEED to know if you're trying out minimalist traveling!
15 Simple Minimalist Packing Tips
1. Invest in a good suitcase
Yes, there is a difference between an expensive suitcase and a cheap one. If you've never tried minimalist traveling, we highly recommend you invest in a good suitcase made to make organizing easy.
The best type of suitcase you can get is one that can be versatile and be a rolling suitcase, then transform into a backpack and also include a detachable day pack.
The odds are you'll need different types of bags throughout your trips so investing in a suitcase that can do it all will save you frustration and space in the long run.
We also recommend perhaps bringing a good backpack. We recommend THIS WATERPROOF ONE.
2. Bring clothes you can style multiple ways
When it comes to packing clothes for your trip, it's best to bring a lot of neutral and basic options.
Pack things that you can style multiple ways throughout your trip – don't pack an outfit for each day because you'll be lugging around an extremely heavy suitcase and that just isn't fun.
We recommend Britt Sisseck for versatile and neutral options.
3. Plan to do laundry
This is one of the best things you can do while traveling. Not many people think about or want to do laundry while they're traveling, but if you want to be a minimalist traveler, you'll have to pack fewer clothes and do some laundry during your downtime.
4. Buy your toiletries when you get there
Believe it or not, your toiletries are what takes up most of the space in your bag. Even if you planned on bringing travel-sized items, it's best to wait till you get there to buy those things. This will save you SO much space and it won't make your suitcase go over the weight limit – double win!
Or for small essentials you can fit in your suitcase, we recommend FOREO
5. Wear a pair of shoes, and bring one
If you're doing some historical traveling, you're most likely going to be walking a lot.
What we found works best for minimalist travel is wearing your comfiest and most versatile shoes on your way to your destination, and bring a pair of nicer, dressier shoes in your bag.
By wearing one pair of shoes, and only bringing one other pair, you'll achieve minimalist packing!
We recommend GIESSWEIN, a sustainable and comfortable shoe choice.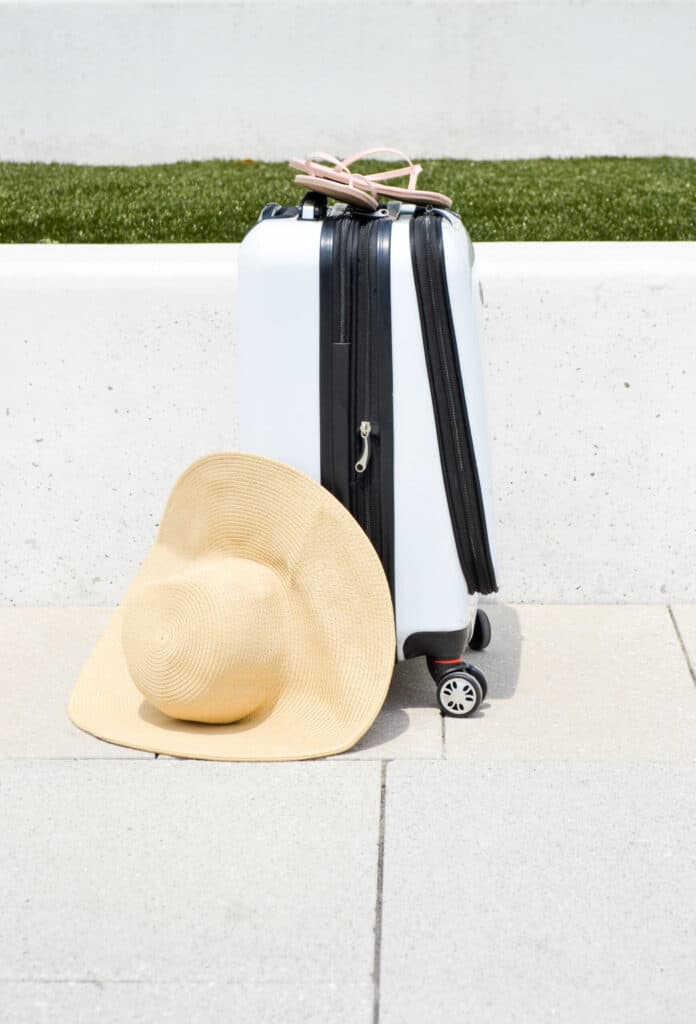 6. Don't bring all your electronics
If you are into photography and videography, we understand you want to bring all your cameras, your iPad, your MacBook, and your phone – but let's be real, you won't be using each device.
Remember, you're trying to achieve minimalist travel, so bring your favorite camera and your phone and that's it.
7. Pack smarter, not harder
When it comes to putting all your items into your suitcase, that's where you'll start to rethink bringing certain things.
But if you feel like you did a good job on packing only the essentials, but you still can't fit everything, you should roll your clothes a small and compact as you can so you can fit more.
Another great packing tip is that if you are packing an extra pair of shoes, pack your socks into the actual shoe to save yourself even more space!
Packing cubes are a great option for minimalist travel and they are made specifically for people trying to pack light.
8. If you're not sure about it, leave it
If you like this one sweater but you're not 100% sure you'll need or wear it, leave it behind! Keep reminding yourself that you're being a minimalist traveler and you are being a minimalist packer.
Only pack things that you are 100% sure you will need and you will wear and you'll have no issues.
9. Leave the real books behind
If you like to read while traveling, but you want to be a minimalist traveler, we hate to say this, but the books need to be left behind.
We suggest opting for an e-reader like a Nook or Kindle, download a couple of books, and read that way. Your e-reader will save you so much space in your bag.
10. Don't bring snacks
Believe it or not, snacks can take up a good amount of space in your bag.
You can always have a granola bar or two on you, but traveling with chips, cookies, drinks, etc. can take up a lot of space in your bag that you may need for something more important.
A great tip for this specific incident is to buy snacks and food on the go only so you don't have to take up space or carry the extra weight around.
11. Travel in layers
If your end destination is somewhere where the weather is cold or windy, we recommend wearing your heaviest clothing while you're traveling there.
Save the space in your suitcase or bag for other things you'll need for your trip, but if your location requires a big, warm, puffy jacket and winter boots, the best option for minimalist travel would be wearing them on your journey there.
12. Go natural
When it comes to minimalist packing, you may have to embrace your natural hair and your natural skin.
Haircare products can be heavy and depending on if you are checking a bag or not, you may not even be able to bring them with you.
The same goes for makeup – if you aren't checking a bag, your items need to be under a certain size.
Your hair and makeup products may take up too much space, so you may have to go natural and embrace your beauty!
13. If you want to buy something, ship it
The best part of traveling is buying yourself and friends and family souvenirs you know they'll love.
But the more you buy the more space you'll need in your bag and if you're already tight on space, buying souvenirs for everyone won't be possible.
If you want to purchase something for a family member or friend, buy it and then ship it to them from wherever you are.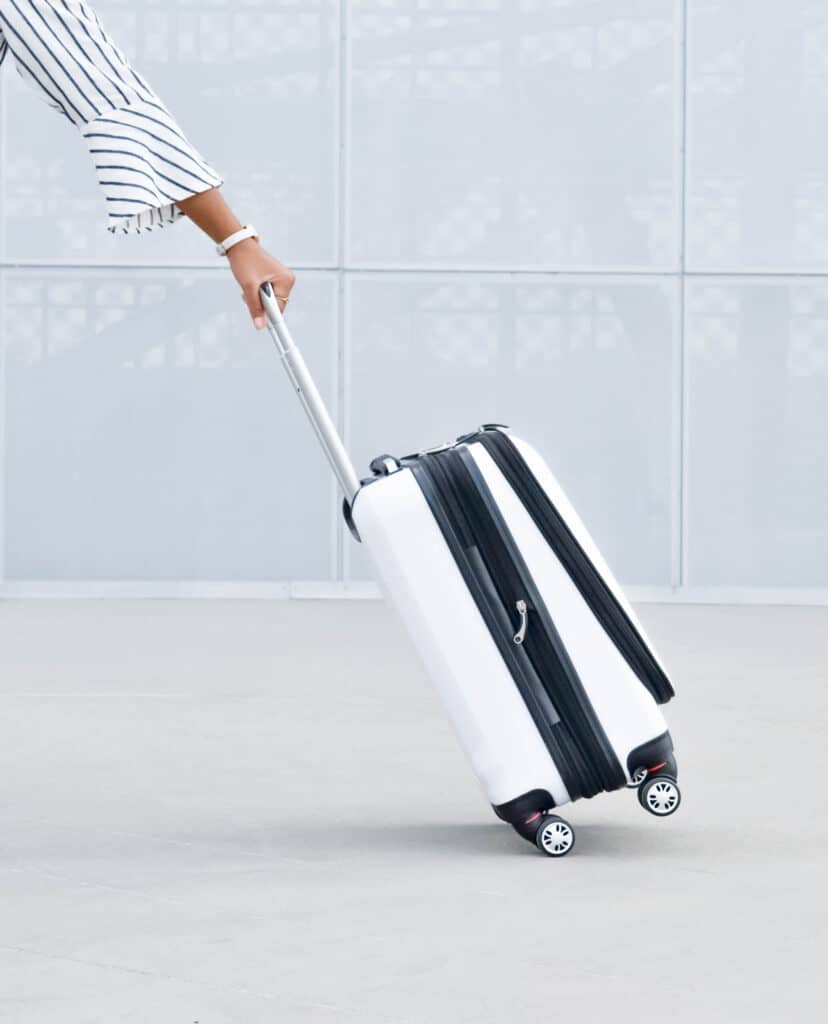 14. Pack ahead of time, then filter
By packing for your trip a week before you leave, you'll find yourself going back to your bag or suitcase often to either take out items that you realized you don't need or switch out some things.
This is a great way to show yourself what you truly need, and what you can live without. A great tip for minimalist packing!
15. You don't need to see it all in one trip
If you're like most travelers, when you go somewhere, you want to see it all. But this can cause you to waste a lot of time traveling to and from excursions or cities.
Minimalist travel isn't only about packing light, it's about allowing yourself to enjoy your trip and make the most out of it.
Minimalist traveling can mean giving up the option to go see a certain thing because it's a four-hour trip there and a four-hour trip back – you'll gain back 8 hours a day giving you so much more time to explore where you're staying.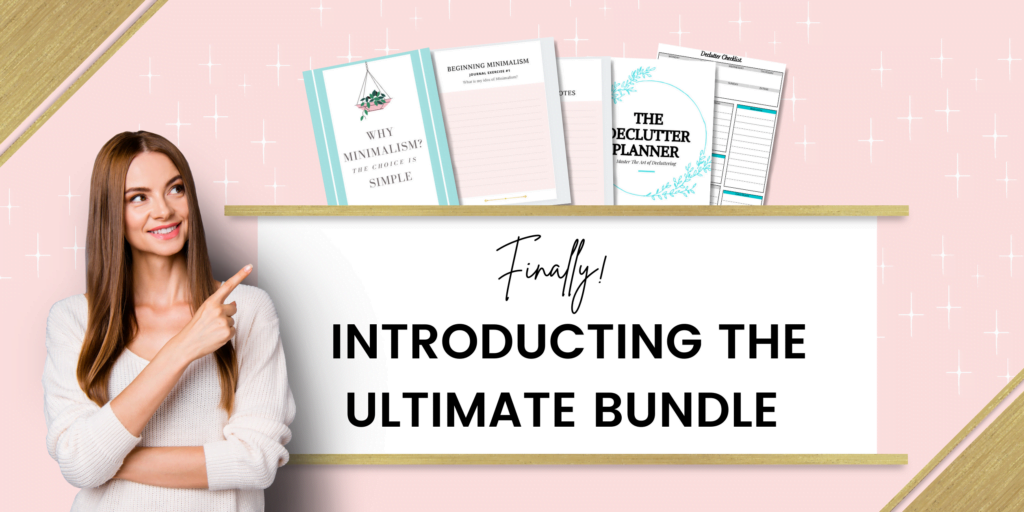 The Ultimate Minimalist Packing List
-Toothbrush & toothpaste
-Soap
-Lotion
-Deodorant
-1-2 pair of leggings
-1-2 pairs of jeans
-3-4 tops
-Underwear
-1-2 bras
-2 pairs of socks
-1 extra pair of shoes
-Phone
-Charger
-Headphones
-Passport/ID
-Money & credit cards
Our Final Thoughts
There you have it! Our best tips for minimal traveling and minimalist packing. We provided you with the best tips for traveling light, and we gave you the minimalist packing list we use for all our travels!
Minimalist traveling is an eye-opening experience and it allows you to focus on what's truly important when you're traveling the world.