________________________________________
We all know that we should be more minimalist and declutter our homes, but it is hard to get started.
The Ultimate Minimalism and Decluttering Bundle offers everything you need to succeed at this lifestyle change.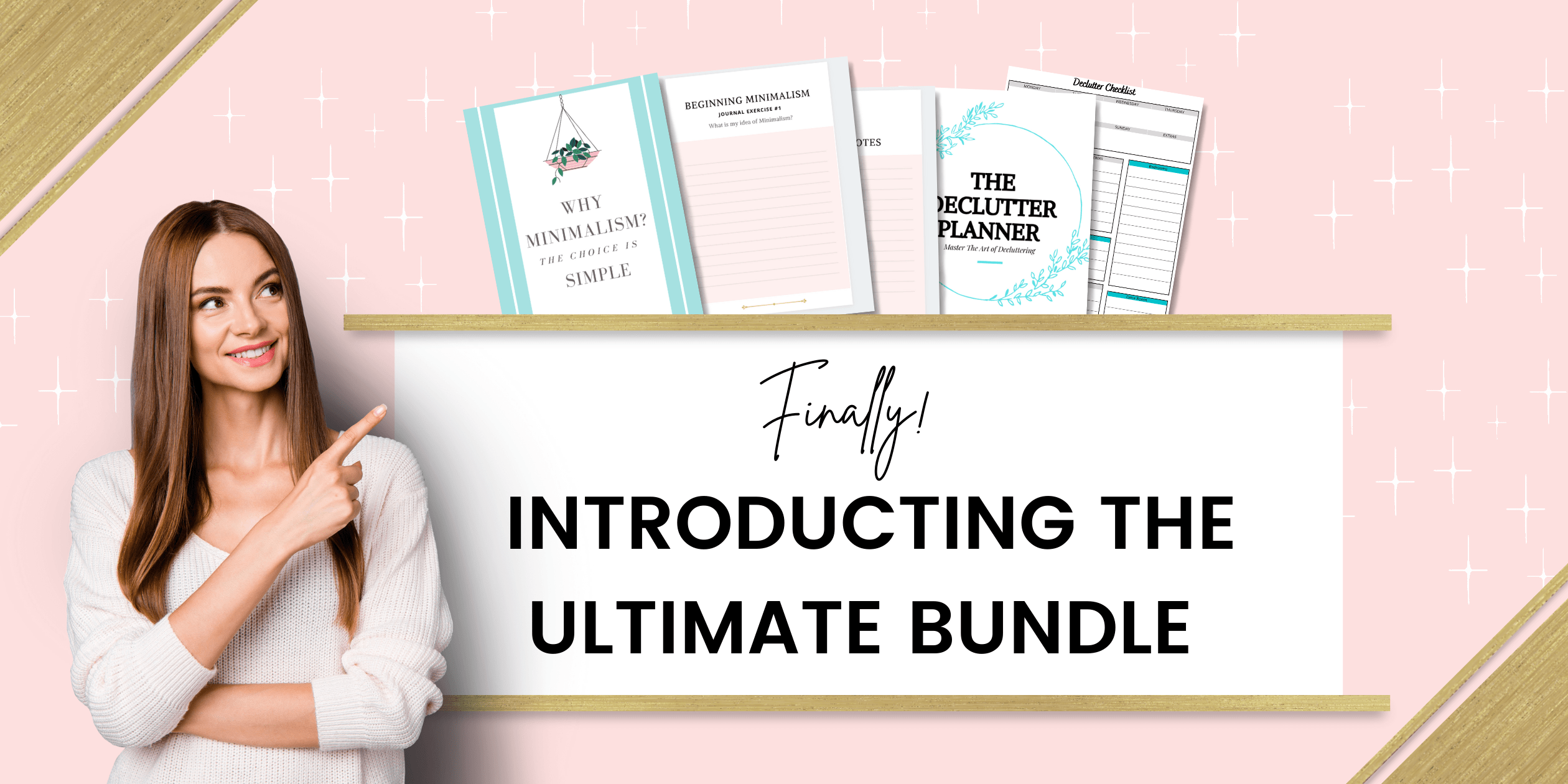 By following our step-by-step instructions and using the tools in this bundle you'll be able to declutter your home easily without stress or anxiety!
What Does This Bundle Include?
THE "WHY MINIMALISM" E-BOOK
A 68-page guide into the life of a minimalist and how to embrace minimalism yourself.
THE ULTIMATE DECLUTTER PLANNER
45-page decluttering planner that will guide you towards decluttering room by room.
THE BEGINNING MINIMALISM JOURNAL PROMPTS
35 journal prompts to help you get started with the WHY and PURPOSE behind your journey.
Take an Inside Look At All 3 Products Below!
This bundle includes everything you need for a successful lifestyle change.
GRAB YOUR BUNDLE TODAY