The work capsule wardrobe is a strategy that will help you transition workwear in 2023.
It is meant to be a year-round work wardrobe for the office, but it can also work for your personal life if you work from home or have an entrepreneurial lifestyle.
I've broken down all of the steps and categories so that this blog post will give you everything you need to know about how to transition your work capsule wardrobe this year.
What is a Work Capsule Wardrobe
A work capsule wardrobe is a collection of workwear pieces that can be worn together to create outfits. It's meant to work for you year-round, no matter the climate or setting.
The goal is to have versatile workwear items in your closet so you're prepared for anything!
7 Ways to Transition Your Work Capsule Wardrobe
1. Start with the work capsule wardrobe foundation.
– Identify your workwear essentials, like a great pair of pants and a matching blazer.
– Invest in high-quality workpieces that will last for years to come. I recommend purchasing ethically made clothing from brands that use organic fabrics or sustainable materials whenever possible!
2. Expand your personal style.
If you work from home, like me, invest in some casual workwear pieces that can transition your capsule wardrobe for work and play.
For example a high-quality silk blouse or comfortable pair of yoga pants.
You also want to make sure the clothes fit well and flatter your body type! It's better to work with what you've got instead of trying to force something that doesn't work.
Don't forget about shoes! Make sure your work pairs can transition from the office, to a casual lunch date, and even dinner if needed. I recommend keeping only one or two pairs in rotation for this reason.
3. Refresh your wardrobe every so often.
I recommend refreshing your work capsule wardrobe at least twice a year to keep up with the latest trends and stay on trend!
You don't want to be left behind this year, do you? New workwear pieces will make sure that your work wardrobe is kept fresh and current. Keep it modern by adding new styles like wide-leg pants or work dresses.
4. Accessorize your look.
Accessories are the icing on the workwear cake! They can completely change an outfit to make it work for you.
I recommend having at least one workwear piece that has built-in accessories like a front tie blouse or shirt with pockets. These pieces will act as the foundation of your work capsule wardrobe while you work to add additional accessories!
A workwear outfit should never feel finished. You want each piece to stand on its own, but it's okay if your work outfits are a little bit mismatched.
That will totally be trending next year! Think of accessories as the final touch that makes your work capsule wardrobe complete.
5. Keep workwear pieces versatile.
It's important that your work capsule wardrobe is able to transition with the seasons, so make sure each piece can be worn in both summer and winter 2023!
Layer lightweight workwear pieces over sweaters or t-shirts during the cold months of fall and winter. Then swap them out for maxi dresses or crop tops when the weather warms up.
It's also a good idea to invest in workwear pieces that can be worn with both work and casual outfits, like dress pants or jeans. That way you're able to use them for work AND play! There is no need to have multiple work pants if they are versatile enough.
These layers work for workwear outfits, but layers work just as well with casual work outfits. Layering is the perfect way to transition your work capsule wardrobe so that it will never go out of style.
Your work capsule wardrobe should be versatile enough to wear both during the day and at night. Make sure you have a few pieces like blazers and work dresses that can be worn to work, but also out on the town.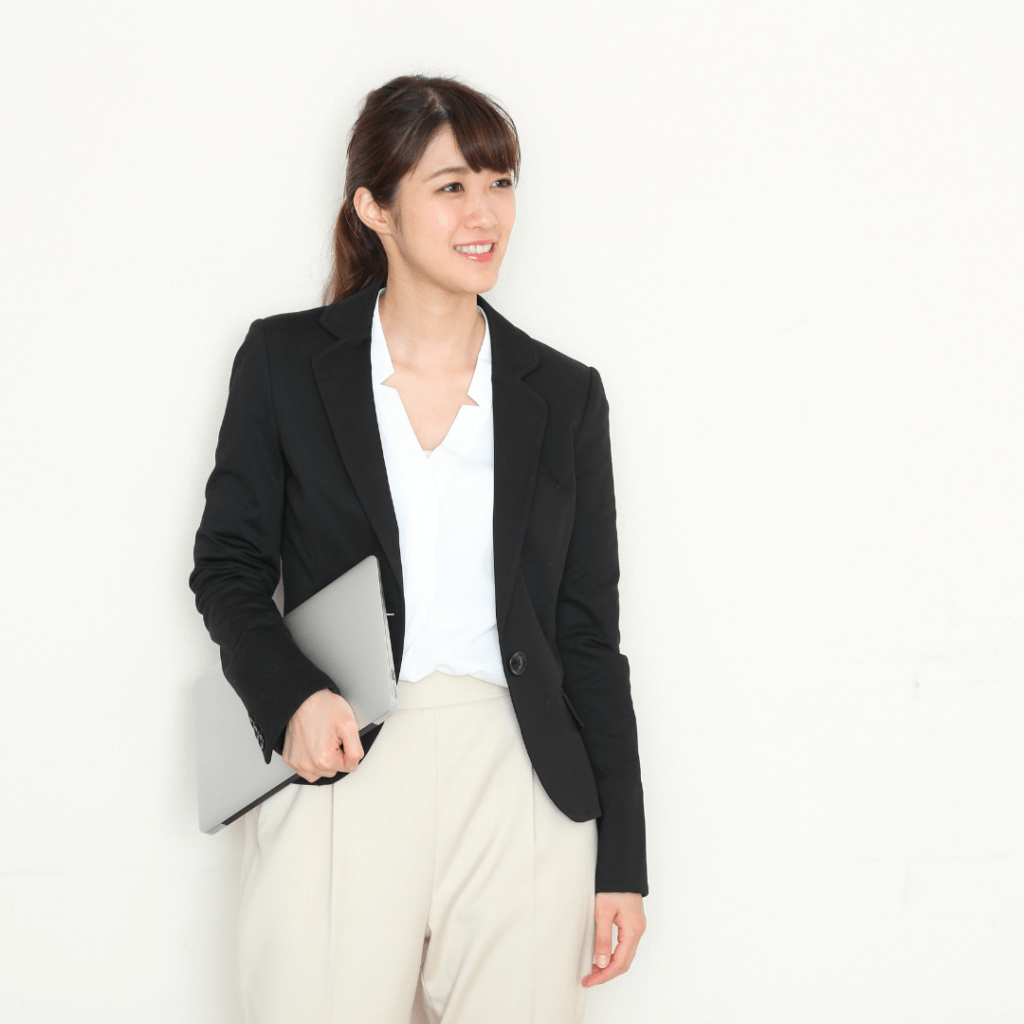 6. Don't be afraid to be experimental.
There is no harm in experimenting with workwear pieces to see what will work for you and your lifestyle! You can even try a work capsule wardrobe trial run if you're feeling totally stuck about where to start.
I recommend trying out new styles like jumpsuits or dresses, but don't be afraid of investing in classic workwear pieces too. Those workwear staples are always worth the money, so don't be afraid to splurge on them!
7. Don't be afraid to work with what you've got.
If your work wardrobe is feeling stale, don't try and create an entirely new capsule wardrobe! Workwear pieces are already timeless pieces that will never go out of style.
Instead, use them as a foundation for adding more modern workwear styles like wide-leg pants or dresses instead of work pants. This will totally refresh your work capsule wardrobe and keep it modern!
Final Thoughts
The best thing about work capsule wardrobes is that they are versatile. They can be used for casual Fridays, company events, and more! Transitioning your wardrobe doesn't have to feel like a chore when you start with the fundamentals.
With a little planning and intentionality, you can make the switch in your work capsule wardrobe to be more functional. We hope these tips will help you find success with this transition!