This year I've been in search of comfortable clothing, after all we've been spending more time around the house and adjusting to the practice of slowing down.
If you've been a long-time reader of my blog or podcast listener, you know I value the concept of conscious consumerism and take a slightly different approach to minimalism, that is not about "buying nothing" but about "buying better."
Disclaimer: This Post is sponsored by Organic Basics. I only work with brands I truly tried, tested, and loved.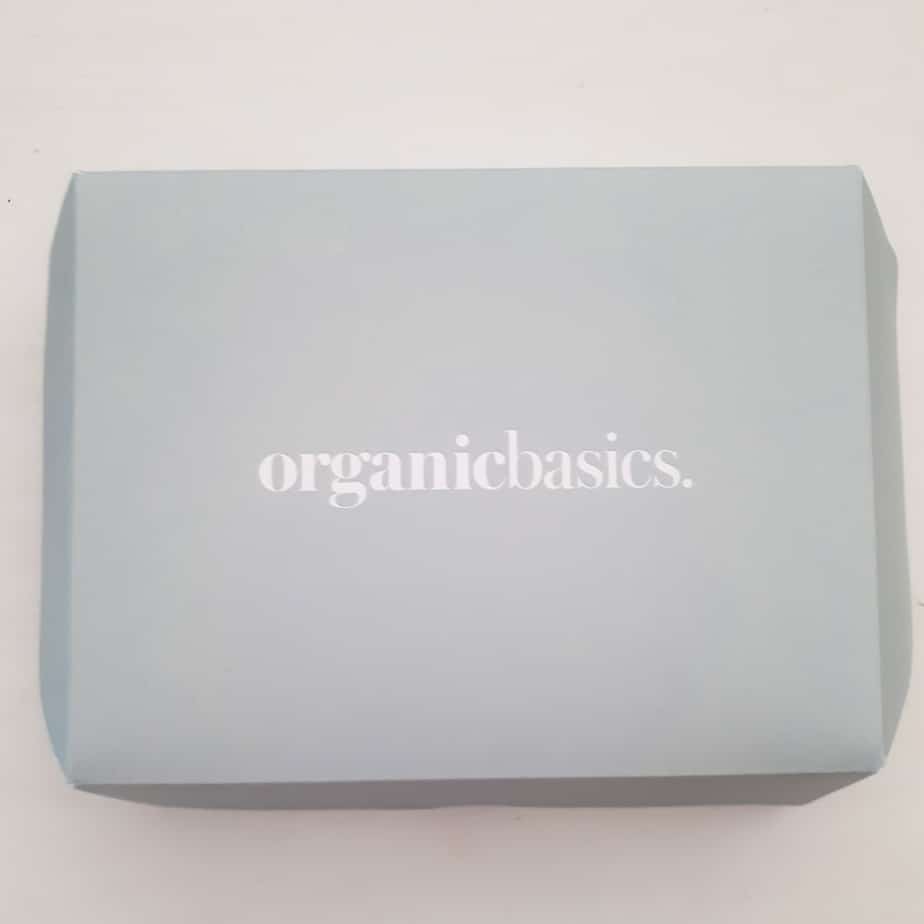 That's why I think it's important for me to find a balance between choosing a brand that values sustainable practices but also offers a minimalistic style that is both comfortable and chic.
That's where Organic Basics enters the picture.
Organics Basics Overview
Organic basics core values lie in putting sustainable thinking in front of everything. They only choose fabrics that are environmentally friendly and truly care about the impact fashion makes on the world today.
All their clothes are ethically made in Europe with organic, recycled, and eco-friendly materials. They work with factories that share the same sustainable vision as they do, to ensure quality, fair working conditions, and a safe working space.
Organic Basics Product Review
Organic basics was kind enough to gift me a few items from their collections, and I couldn't be happier with the value I've received.
Not only were the pieces versatile in the way that I could comfortably wear them around the house or outdoors, their soft and breathable material made me want to wear them for hours on end.
Let's start with the Black Tencel Lite Dress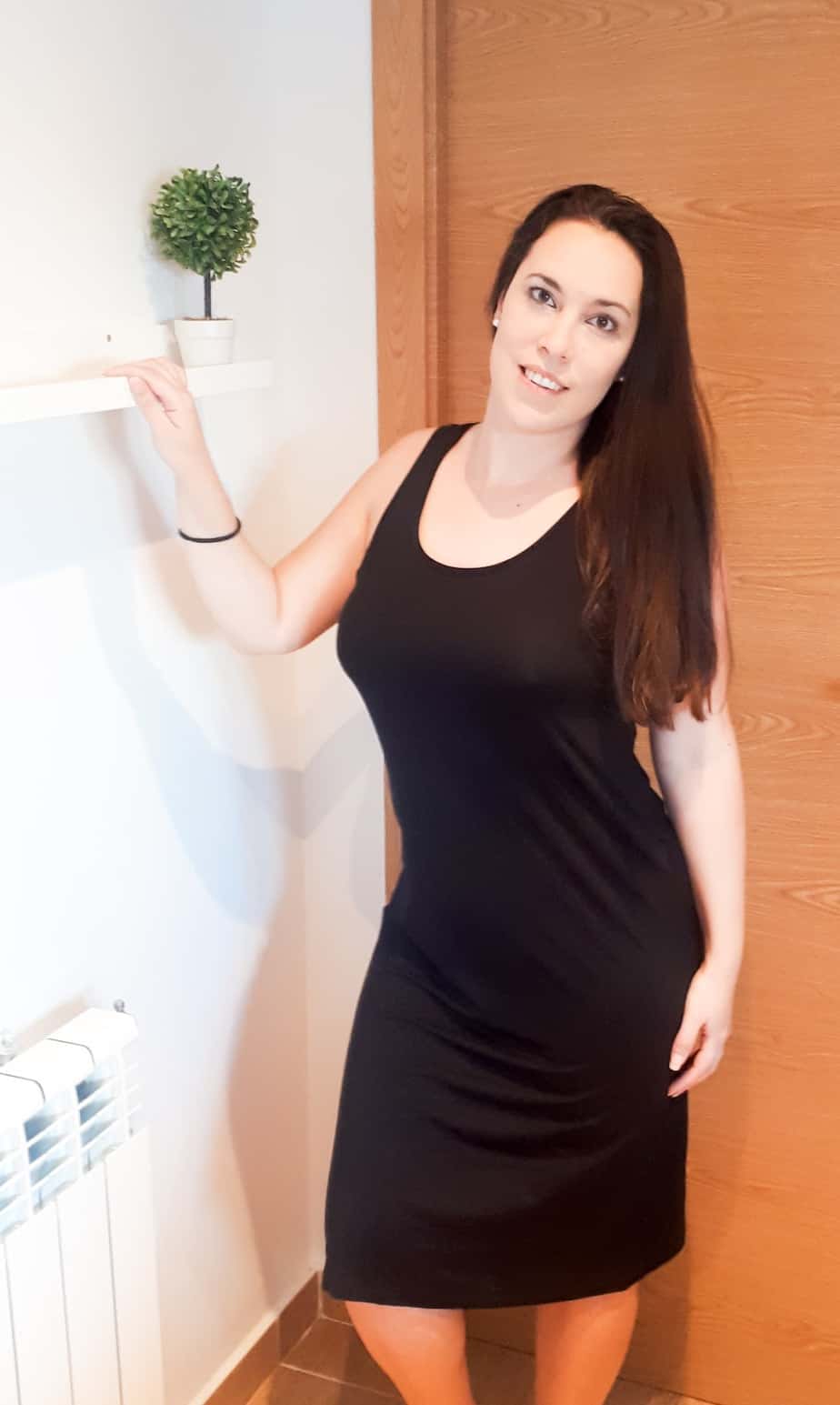 This is more than just a simple black dress. I couldn't get over how soft the material felt against my skin, and loved the knee-length flowy look. It's definitely an item I could wear all year long, in the fall with a sweater and boots, or the summer with sandals and my hair pinned back.
As a big fan of capsule wardrobes, this dress blends in effortlessly in that it's both functional and intentional. An essential addition to my personal wardrobe, as it is a piece that could NEVER go out of style.
Sustainable Highlights:
It's made from eco-friendly fiber responsibility sources from wood pulp
It's ethically made- meaning that Organic Basics provides fair working conditions and respect for the environment
Its PETA approved- meaning that the item is cruelty free
Next, let's talk about The Organic Cotton Hipsters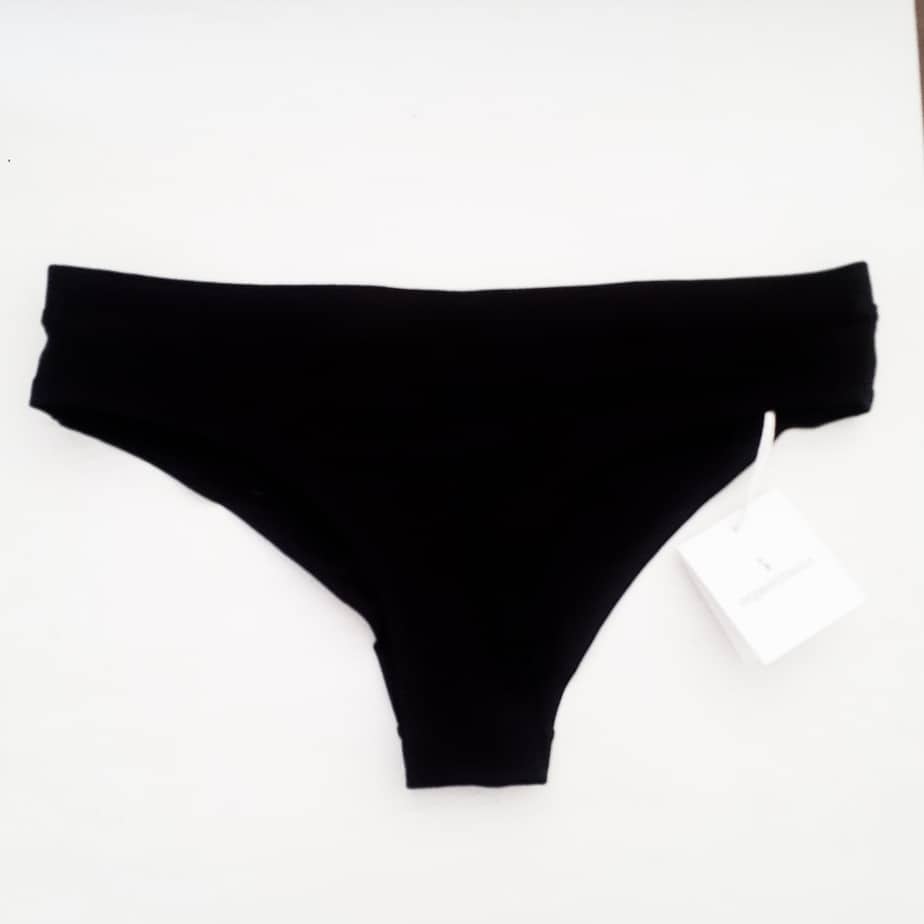 When it comes to searching for bottoms for MY BOTTOM, it can quite a difficult process. I have more of a curvy shape, with larger hips – while the upper part of my body is smaller. I look for something I feel both comfortable and good in.
These cotton hipsters fit the bill, being both feminine and sleek, and providing long lasting comfort. I especially liked how they fit my shape and hugged all the right curves!
Sustainable Highlights:
Made with certified organic cotton
Its PETA approved- meaning that the item is cruelty free
What Do I Love Most About This Brand?
Their Transparency.
A quick visit to their website and you can find all tons of information about their practices.
I like how open and honest they are with the materials they use, their 2021 initiatives, the progress they've made, and the challenges they face.
Their low waste impact aligns well with my personal values and that's why I 100% recommend this brand to anyone looking for sustainable everyday essentials.
Grab my special 10% discount for your first order using SIMPLEOBX
The Featured Items: