Maybe you're already familiar with the concept of minimalist fashion, but if you're not, let me introduce you!
Minimalism takes a less is more approach, where purchases are made with intention. As minimalists, we strive to choose quality products that will be long-lasting and timeless.
Sure, fast fashion is fun for adding some trendy pieces to your wardrobe but continuously buying into them perpetuates a culture of wastage. Microtrends come as fast as they go and, once they're gone, you no longer have use for that piece in your closet.
By adopting a minimalist mindset regarding your wardrobe, you're choosing to invest in pieces that you'll love and enjoy for years to come.
Don't let the term minimalist fashion fool you; you can still look stylish and well put together. Minimalism does not mean boring!
To get you started, we've found seven minimalist clothing brands that offer a diverse range of items from underwear and basics to outerwear.
Disclaimer: The recommended brands below contain affiliate links, in which I may receive a small commission. I only recommend products or brands that I love!
The idea behind the collection is to find a way for "opposites" – masculine and feminine styles-to speak with each other without feeling too contradictions. The result? A fresh balance between precious materials like lace or silk, as well as pragmatic ones such stainless steel spirals that can be found in many pieces with this brand.
Their mission is to revolutionize the hemp underwear industry by creating the highest quality hemp undies on the market and continuously refining their fit, function, and design. They are pioneers in this effort, by aiming to raise awareness about hemp as a clothing option, particularly for underwear.
With a firm commitment to sustainability and innovation, they strive to provide customers with comfortable and eco-friendly undergarments that are both stylish and functional. By prioritizing the use of natural materials like hemp, they are helping pave the way for a more sustainable future in fashion.
The women of SUMMERY Copenhagen are guided by intuition and will, taking pride in their autonomy. They believe that free-spirited individuals can find their inner strength through self-expression which is why they create designs for confident ladies who know what they want!
Within their clothing selection, expect to find easy, breezy fabrics made into trendy and flattering silhouettes sure to please any Minimalist fashionista.
4. L' Estrang
They are simplifying the male wardrobe with comfortable, versatile pieces that can be worn in any setting. With a mission to want to decrease overconsumption and hyper-convenience while increasing time spent on important things like you!
This brand is on the higher end of this list, but they're committed to producing multipurpose, versatile pieces that you can feel good in but also feel good about wearing. Rest easy knowing their products are made using sustainable materials and the latest advances in eco-friendly manufacturing practices.
Price Range: $40 – $150
As the name might indicate, Organic Basics offers a range of basics from underwear and bras to lounge and activewear. With breathability and comfort in mind, many of their undergarment products are made with organic cotton, one of the most sustainably sourced fabrics available on the market.
What's unique about this brand is the option to shop their "low-impact website," linked at the top of their regular one. They are undoubtedly one of the first of their kind, taking digital sustainability into account.
6. Zizzi
This brand supports the everyday woman. Celebrate with us as we explore the similarities and differences among all women. They want you to be able to find your own unique style.
Expect to find loose-fitting, easy silhouettes comfortable for many body types. Their pieces feel elevated yet casual and practical.
7. Neu Nomads
Price Range: $100-$300
Neu Nomads offers elevated pieces for the modern, minimalist woman. We love their elegant yet timeless silhouettes. With the primary goal of only using natural, plant-based fabrics such as linen and other breathable, sustainably sourced fabrics, their pieces will make you feel stylish, polished, and comfortable. These are pieces you'll want to wear time and time again, never going out of fashion.
New Nomads is committed to reducing its environmental impact by using eco-friendly dyes in its garments, using a solar-powered factory, and committing to zero-waste packaging by replacing plastic poly bags with 100% biodegradable bags.
They strive for transparency in their production process and empower women and workers to work in a safe, clean environment while being paid a fair wage.
BONUS:
Want to accessorize your minimalist clothing picks? Then we recommend this sustainable brand:
They specialize in creating timeless and elegant watches, with a minimalist touch. We love this brand!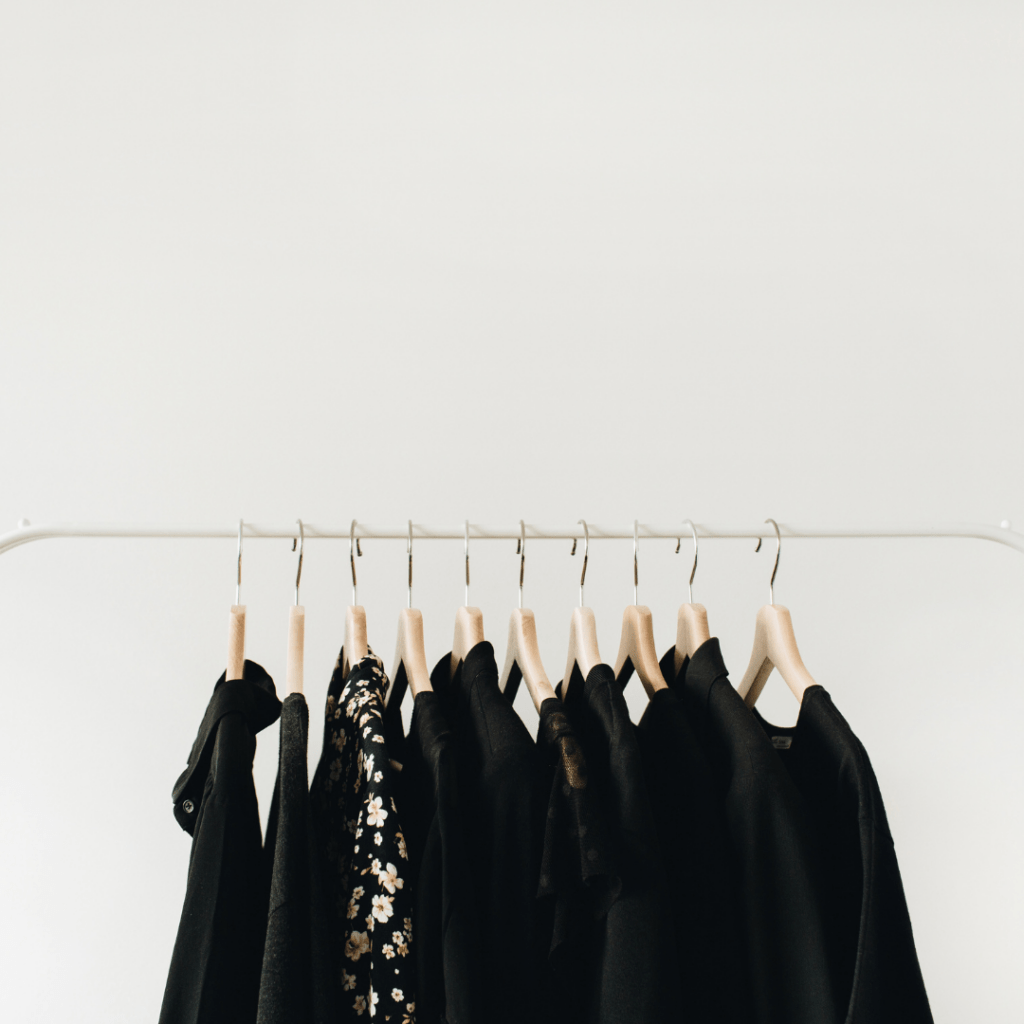 Final Thoughts
Starting your journey toward building a minimalist wardrobe can be daunting if you don't know where to start.
Whether you're new to minimalist style or a seasoned veteran, we hope this list has proven helpful for discovering some new brands committed to maintaining high-qualitystandards and a dedication to sustainable production.