Asides from direct donations, living a more natural, green, and eco-friendly is all the part we need to play in protecting the planet.
Whether you're looking to do away with waste in your home or use lifestyle and beauty products that are healthier for you and the planet, there's surely the perfect subscription box for you!
And here's a list of the best eco-friendly subscription boxes you can choose from today:
*Disclaimer: Some of these examples contain affiliate links, please see my full disclaimer above in my private policy tab.
1. CAUSEBOX

Be ready to discover some of the top sustainably-sourced, ethically-made, cruelty-free, and socially-conscious products with about 70% off. With Causebox, you get exclusive, top-notch products that are dedicated to giving back.
You can personalize your eco-friendly subscription box and also add extras as a member from the Add-on Market. Causebox has shown a commitment to supporting artisans and small-scale makers as a way to reduce poverty and save the planet.
It's a business that empowers women while creating opportunities for the disadvantaged population.
2. GREEN UP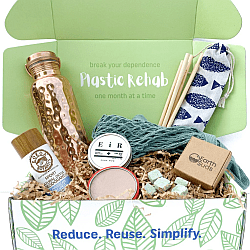 You can think of subscribing to this eco-friendly subscription box as a movement. With this fabulous movement, you'll be able to reduce plastic waste, experience the best plastic swaps, and of course, protect our planet.
Packed with the best products to create an awesome plastic-free life, your boxes are delivered straight to your doorstep every month.
Green Up offers you the best goods to help swap from disposable plastic to sustainable products and start living the perfect, plastic-free life.
In about 12 months, you'll be dazed about how far you've come with your chosen lifestyle. Another support-worthy feature of the Green Up subscription box is that 3% of sales are donated to partner organizations to clean up our polluted oceans.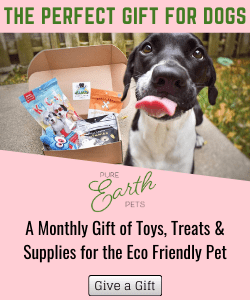 Saving our planet and showing love to your pet – there should be an award for this somewhere. Pure Earth Pets is an excellent idea born to service your pets with eco-friendly items monthly.
How does it work? As soon as you subscribe to Pure Earth Pets, an eco-friendly subscription box is shipped free, curated with natural treats, sustainable toys, and other goodies for your pup.
The box usually contains about 5-6 environmentally-friendly items that your pup will love.
The brand is also committed to saving the planet by providing sustainable options to our four-legged companions' toys.
4. GLOBEIN

Open a box of outstanding and ethically-made items handmade by different artisans around the world. Every single penny you spend creates jobs and improves fair wages.
As a subscriber, you save between 30-70% on exclusives. There are also VIP sales and exclusive collection launches from various artisans, and with this, there's so much to save.
Each box you get features a themed collection of 4-5 handmade products crafted by artisan partners from around the world.
Another awesome feature is that there are over five box themes available to you for each month, which offers you the opportunity to select anyone you prefer. If you'd rather be surprised by the theme, you can select "surprise" to have a theme selected for you.
Either as a mom or mom-to-be, this is the perfect eco-friendly subscription box for you. Even if you're not a mom, it's an adorable gift to surprise someone dear to you.
The box is about discovering unique and amazing new products and brands that are planet-friendly. This is a brand that places a high value on organic and handmade products.
If you or your loved one have any interest in environmentally-friendly products, then the Ecocentric mom subscription is an excellent way to be exposed to such products and brands.
Subscribe and expect special items customized for moms and moms-to-be every month. You could expect 2-3 items for pregnancy, the same for pampering, and exciting natural, organic and eco-friendly products. Baby care, beauty, toys, food & snacks, small household crafts, etc.
6. THREEMAIN

You don't need alcohol or bleach for your bathroom and surface cleaners anymore. Products in this subscription do not only have a fantastic lemon scent but are also packed for a tough clean with the help of Hydrogen Peroxide.
Hydrogen Peroxide works against a wide range of microorganisms such as yeasts, bacteria, viruses, fungi, and spores. The products are packaged in reusable, refillable, recyclable, durable bottles and made in the USA.

Using eco-friendly products is a strong way to help create a better future for our kids, and we can do that while giving them exciting activities to engage in. this particular eco-friendly subscription box helps empower the next generation to be environmental leaders through creative, organic-based STEAM activities.
Green Kid Crafts has successfully sent 1.5 million kids eco-friendly subscription boxes uniquely built to provide our kids with creative exercises while they develop a strong love for the world and discovery.
Be Kind By Ellen offers you four seasonal boxes per year packed with items you'll love – products that make a genuine difference in the world. Subscribers have discovered items like potable speakers and wireless earbuds, fine jewelry, home décor pieces, diffusers, etc.
Every season is curated with a collection of products that can change the world and save our planet.
The products are selected with subscribers in mind while introducing fantastic brands that are notorious for kindness. There are also some products exclusively designed by Be Kind only for subscribers.
9. LOVE GOODLY
Love Goodly carefully filled each VIP boxes with 5-6 products that are non-toxic, cruelty-free, skincare, and vegan beauty. Like that's not enough, they also include occasional eco-friendly accessories, healthy snacks, or wellness products.
You can also rest assured knowing that all Love Goodly orders are completely secure and safe as they are highly dedicated to the safety and health of all subscribers and team members. This is a fabulous lifestyle and beauty eco-friendly subscription box to go for.
10. SPIFFY SOCKS
There are different types of socks for different purposes, but most socks are for similar purposes – to keep your feet warm. However, there are levels to the amount of comfort you can enjoy from different kinds of success. Spiffy Socks offers you super comfortable socks that are amazing for sensitive skin.
They are made from bamboo fibers (a sustainable, eco-friendly source) with great care to create a confident feel on your feet, mostly during winter. Amongst other things, the fabric helps absorb moisture. There's more to this awesome pack that needs to be experienced first-hand, and you don't want to miss out.
Final Thoughts
You can always subscribe to as many plans that suit your need from one of the best eco-friendly subscription boxes in this article.
However, it would help if you kept in mind that getting any of these boxes goes beyond discovering new, organic, and amazing products but also encourage planet-conscious brands out there to keep up the good fight.