Minimalist fashion is becoming increasingly popular, and rightly so. Minimalist individuals look chic, fashionable, and effortlessly beautiful.
Do you want to know a little secret?
You can pull off a simple and chic style with just a few tips. It's not difficult at all to achieve the minimalist look, and I'm going to show you just how to get started.
What is Minimalist Fashion?
Minimalist fashion is defined as any style of dress that attempts to bring simplicity and functionality to the forefront. It can take many forms, from everyday wear to special occasions, and into the realm of high fashion.
For our purposes, we'll define minimalist fashion as clothes that are simple in design and basic in function – clothing that will be worn by a wide range of people, usually in everyday life. It isn't just about one article of clothing either – it's the whole ensemble.
How to Dress Like a Minimalist
To put it simply, keep it simple! Minimalists say a lot with the least amount of clothing needed! They show off their style with perfection, and they don't have to cram their closets to do it.
It's all about the look, the message, and the style. Keep things clean and simple, and you'll be off to a good start. Let's go over a few great tips to kickstart your minimalist fashion.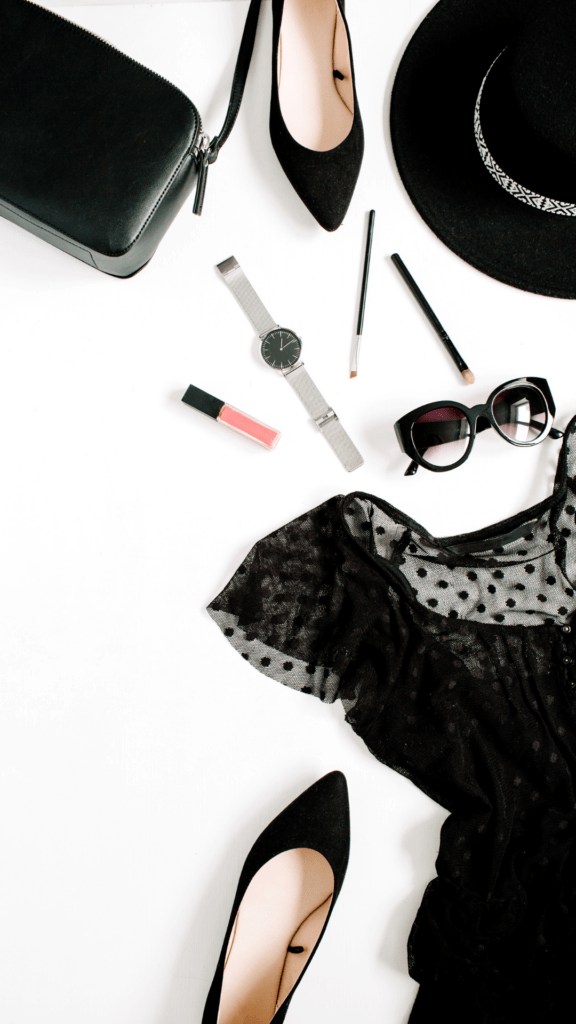 21 Minimalist Fashion Tips
(Disclaimer: Post may contain sponsored/ affiliate links in which we receive a small commission, and we only recommend products we truly love!)
#1 Layer it Up!
This tip is particularly useful in the fall and winter. When it's colder outside and you get puzzled about what, or how much, to wear, turn to layers. You can get a lot out of a few simple layers.
For instance, pair dark, slim-cut pants with a comfortable, light sweater. Then, layer a chic scarf over your sweater and complete the picture with a long, dark trench coat. You don't have to wear much, and you can stay warm.
#2 Monochrome
Going with a singular, base color choice for your wardrobe is a great way to start.
You can add accent pieces with a bit more color, such as a jacket or your shoes, but drawing people in with a solid color palate is a wonderful way to say the most while wearing the least.
#3 Watches Are Essential
A simplistic and stylish watch is the perfect complement to your overall minimalist look.
When it comes to choosing the right watch to match your fashionable minimal style, Nordgreens' watches for women seem like a best-kept secret too good to share. Known for their minimalistic aesthetic and sustainable approach, these classy and sophisticated watches can instantly elevate your look without the expensive price tag.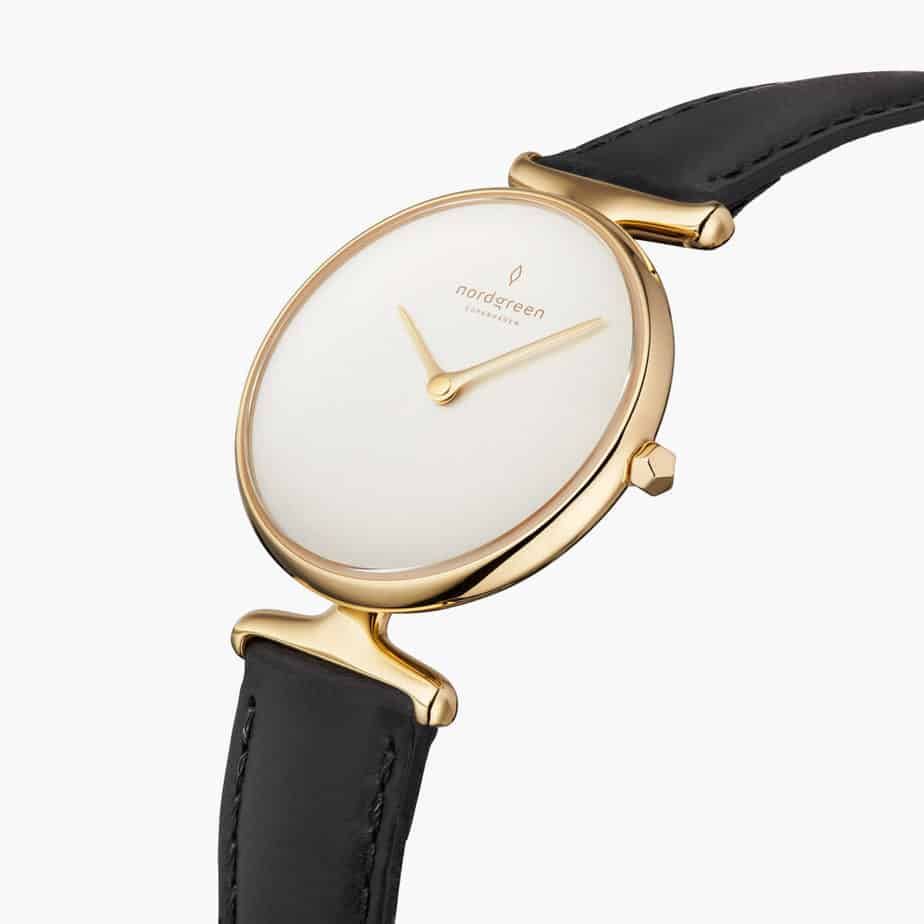 Choose from various combinations when it comes to colors and straps, and feel good knowing they use sustainable packaging for each and every product.
#4 Texture
When you go monochrome with your wardrobe, you will want to add a good variety of textures so you don't accidentally introduce monotony into your fashion sense.
The minimalist style is about simplicity, not boredom for the eyes. Give some diversity to your dress and mix up smooth fabrics with textured accents.
#5 Don't Overcomplicate Things
When you pick out your minimalist outfit, leave it as is. Try not to dress it up with flashy jewelry or extra pieces because it will throw off your minimalist look.
Make a statement with what you have.
#6 Dress it Up or Down
The great thing about minimalist fashion is that you can alter it to your lifestyle! The same great jean-and-tee pairing can be dressed up for a lovely day in the city or dressed down for a nice day at home with the family.
The choice is yours, and that's what makes the minimalist style shine.
#7 It's All About the Silhouette
The cut and fit of your clothes tell as much of a story about your outfit as the colors and fabrics.
Find materials and styles that fit your body type comfortably and accent your best features so they stand out.
#8 Declutter That Closet
Get rid of your superfluous clothes. The more you have shoved in your closet, the harder it will be to stick to simple wardrobe choices. Streamline your closet and get rid of anything that could divert from the minimalistic style.
Keep your staples, a few favorite pieces, and store or get rid of the rest. You could even help out charities by donating the clothes you no longer need.
It will help ease the blow of losing your clothes, and it can warm your heart to know that they will go to people in need.
#9 Pick Your Minimalist Style and Stick to It!
Once you choose your look, stick with it! Your minimalist style is uniquely yours, and never let it falter based off what others say or what you see in others.
If you change your look every time something stimulates you to, your minimalist closet will turn into a chaotic, cluttered mess. Stay strong and be yourself.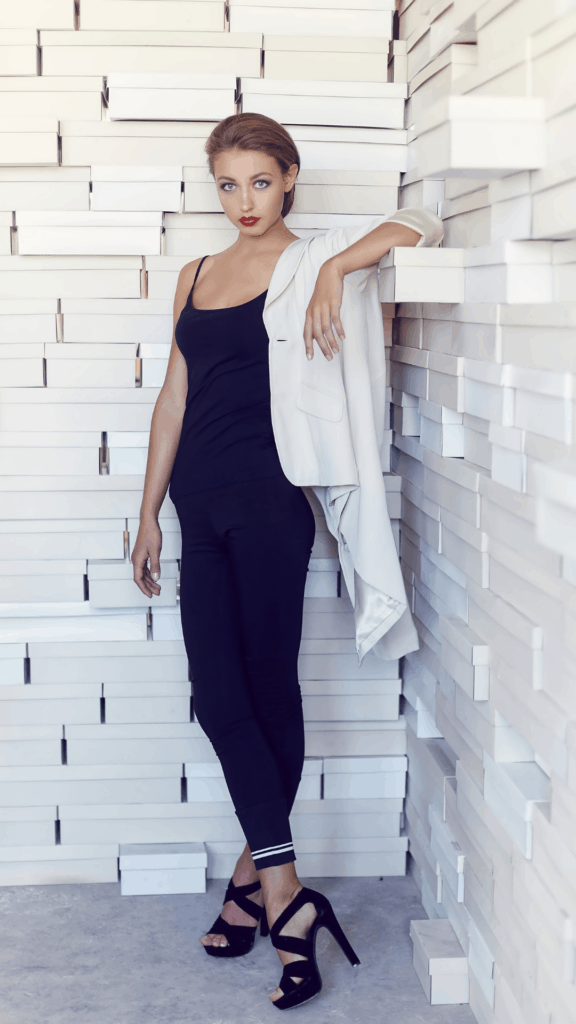 #10 Start Simple, Then Get Creative
When you first start your minimalist path, try to pick things that are easier to pull off before you branch out and pick your style. It will help you get a general feel for the minimalist style, and you can grow from it.
Try a little black dress and sandals, a tucked-in shirt and jeans, or a knit top and leather pants to start out. Later, you can build upon your unique style with jackets, scarves, and more once you get the hang of it.
#11 Scroll Through Social Media
The internet is a great place to go for research on minimalist fashion trends. Go on social media and follow popular minimalist celebrities and find styles that you like, that speak to you.
Model those and try to build your wardrobe after similar styles. I'm not saying you should copy others, but it is a good idea when starting out to get ideas from popular sources.
#12 Contrast Is Key
If you don't want to go completely monochromatic with your minimalist style choices, you need to master the art of contrast! Alternate white and black colors for a stark dichotomy of minimalist fashion.
Draw peoples' eyes in and make them stay there! Try out a clean, white top with a nice black blazer and matching pants.
Then, finish it off with a dark pair of sandals and a matching handbag, and you've got a complete outfit. Mix it up to your preferences, and let loose with your creativity!
#13 Find Your Building Blocks
The building blocks of minimalist fashion are your clothing staples. Make sure you have one of each general clothing type so you can build upon them.
For instance, try to have one or two good t-shirts, a couple of blazers, a nice pair of jeans, a little black dress, and other general staples in your wardrobe.
Then, you can build upon those items by adding a jacket, belt, shoes, and more.
#14 Go Oversized
Wearing oversized shirts can give the illusion that you are wearing more, when in reality you can get away with wearing less! It's also extremely comfortable.
Pair some jeans or shorts with a soft, oversized shirt for a classic, comfortable minimalist look.
#15 Sleeves!
Even if you wear the same shirt or jacket more than once, you can wear it differently. The secret is in the sleeves.
By changing up the style of your sleeves, you can add a touch of subtle flair to any outfit! You can roll them up, wear them down, tie them back, and more!
#16 Organize Your Closet By Patterns
Organizing your closet is a great way to visualize your outfit pieces so you can quickly and easily decide what to wear.
You can organize by color, clothing type, fabric, design, and more. Whatever helps you minimalize your stress and maximize your style, you should go with it.
#17 Experiment! Go all out and try new things.
Switch up your textures, colors, and lengths and to find what is your true minimalist style! It will be a process of trial-and-error, but it will be worth it.
For instance, you can wear the same shirt and jacket, but on one day you can leave the sleeves down, and on another day you can tie back the sleeves and give it a twist of character.
The same can be done with pants. Wear the pants normally one day, and the next you can roll up the pant legs for a cute summer look.
#18 Give Yourself Ground Rules Before You Shop
Before you ever shop for more clothes, take inventory of what you have, and come up with a plan for what you need.
Go into the store with a prefabricated idea of what you are looking for. If you do this, you won't come out either empty-handed or covered in clothes you don't need.
#19 Rotate Your Wardrobe
What I mean by this is that you should rotate out old clothes you no longer wear when you buy new ones. You should do the same with the change of every season.
Switch it up, but don't overcrowd your closet!
#20 Focus on Quality
Due to the fact that you will have fewer pieces of clothing in your closet, you are going to be wearing the same article of clothing more frequently.
You will need to buy clothes made from high-quality materials so they can withstand frequent wear and washing. Think about the long-term benefits instead of up-front costs.
#21 Be Confident
Now that you have all the advice you need to get started with your minimalist style, wear it with pride!
Minimalist Fashion Basics
While there are certainly no set rules for minimalist fashion, there are some guidelines you can use when creating an outfit. Start with basics that almost anyone can wear and build from there. Some examples of these essentials are as follows:
– Solid tops and slacks (No distracting patterns or logos)
– Dark, solid colors (nothing too wild or fluorescent)
– Simple, comfortable shoes (for men, nothing too flashy or dressy)
– Coats and jackets that are easy to remove. They should also be free of logos or distracting patterns.
Then add in some trendy pieces. Women can add in leggings and shoes with a little more pizzazz while guys can get colorful belts or sneakers. They can even add in a tie or scarf if they want to, but avoid any clothing that screams 'look at me!'
Avoid trendy pieces that are too loud and distracting, and keep it optimized for the widest range of people possible. If you try out this fashion yourself, you'll notice a difference between minimalist wear and fashionable clothes. Your clothes should make you feel confident and comfortable, not like you're trying too hard.
Where to Buy Minimalist Fashion
1. Encircled: Encircled is a must for minimalist styles. They offer classic fashion pieces that come in many colors to fit your needs. They are by far one of the most popular brands for minimalists.
You can buy their products HERE
2. Intention Fashion: Intention Fashion is a lifesaving brand because they give you your whole outfit in one package! Sustainable and eco-friendly, they offer capsules of clothing that include all of your minimalist needs.
Shop for Intention Fashion products HERE.
3. ABLE: Able is paving the way for minimalist fashion and the brand's styles fit us perfectly!
Find out for yourself at ABLE
4. Madewell: Madewell is a great brand for getting your denim staples. They offer simple and chic designs, and as the name suggests, they are made well!
Shop Madewell HERE.
5. Lou and Grey: Lou and Grey combine comfort with style in the best way. With their clothing line, you can go out for a night on the town or cozy up at home with a good book.
Browse their line at louandgrey.com.