What's one great tip to start living more sustainably? Always be mindful of your choices. From your kitchenware all the way to your bathroom essentials, there are eco-friendly alternatives you can actually consider.
Here's a list of of safe and eco friendly options to apply to your daily life:
1. Bamboo Water Tumbler
Disposable water bottles are one of the major sources of pollution. Not only do they take 1,000 years to degrade, but they also require a lot of water to produce. If you knew how many water bottles are in landfills, you would probably stop buying them. (Clue: it's around 2 million tons).
Sadly, manufacturing companies show no signs of slowing down anytime soon. But you can do your part by eliminating the use of disposable bottles in your life. Use a tumbler instead that you can keep refilling with cold or hot beverages.
Your most eco-friendly option would be a high-quality tumbler made of sustainable materials like bamboo. If you prefer to drink with a straw, they also come with reusable ones. And they are durable enough to last you a lifetime.
2. Reusable Cotton
Toiletries are another major pollutant, such as cotton rounds. However, these have become part of our daily essentials. They are used to sanitize wounds, remove makeup, clean things, and more.
But did you know that cotton rounds are hazardous to your health and the environment? Your typical cotton pad contains toxic, long-lasting chemicals like pesticides. When it touches your skin, the toxins enter your body.
Fortunately, many alternatives exist today, for example, reusable rounds made of organic cotton. These are safe for the skin and require a simple wash after use, and they will be good as new. Nowadays, many companies offer such products, amongst which are LastObject, Tru Earth, and OKO. 
3. Electronic Bills
The paper industry is the biggest contributor to water pollution. It's not surprising, considering that 43% of trees for industrial use go to paper production. Add to that the ink used to print on paper, which comes in ink cartridges made of plastic. Unless recycled, these cartridges become litter that will take more than a lifetime to decompose.
How does this involve you? Well, if you rarely use paper at work, then good for you. But if you receive monthly paper bills, then you are still part of this environmental problem.
To solve this, your safest and most eco-friendly option is by going paperless with your monthly bills. Many companies nowadays offer this option to their customers in order to reduce paper waste. Some would even give discounts to customers as an incentive for going paperless.
So, request to have your bills sent to your email instead. You won't have to think about how to discard them afterwards, and you can easily retrieve them anytime.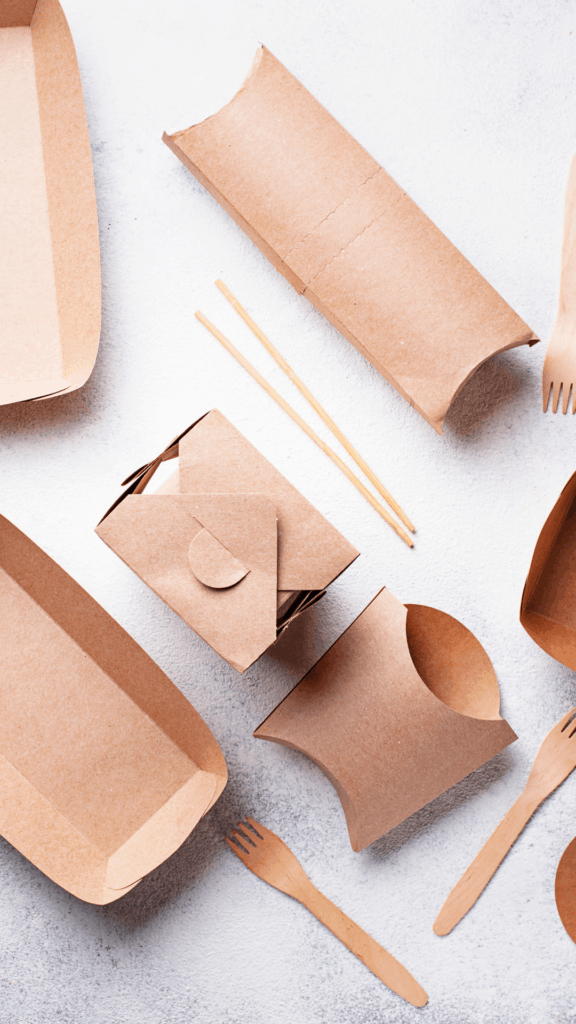 4. Water-Saving Showerhead
If you try to limit your shower time for the environment, great! But there are more things you can do to conserve water, such as replacing bathroom fixtures like your showerhead
Many people are not aware, but a regular showerhead consumes about 2.5 gallons of water every minute. That is more water flow than we actually need, which we don't even realize. And if it's a leaky one, then we are wasting even more water.
Your safest and most eco-friendly option is to choose a water-saving showerhead. To give you an idea, this type of fixture is built with pressure-increasing technology that lets water flow at a strong and consistent rate. You will save more than half of the amount of water you usually use to shower.
Not only is this a big help to the environment, but it will also lower your water bills.
5. Recycled Fashion
The fashion industry consumes a lot of greenhouse gases to produce clothes. These clothes can last anywhere between a few years to more than a century. It's great news for people who want to maximize the life span of what they wear.
Unfortunately, today's culture has picked up a "throwaway" fashion trend. Also called fast fashion, it's the act of disposing of clothes and buying new ones upon release of the latest fashion collections. This is simply a waste of money and a complete disregard for the environment.
If you're someone who loves expressing yourself through fashion, your safest and most eco-friendly options are buying from:
● thrift stores
● companies that sell clothes made of recycled materials
● companies that practice a more sustainable approach to manufacturing clothes
Try going for "timeless" pieces. It might help discourage you from disposing of your clothes just because they're not the latest fashion.
Now, there are more ways to be sustainable with your options. These are just some of the areas in your life that you will often overlook. By being more mindful of your decisions, you can help the world become a better place.
---
Guest Post Written By : Maria Harutyunian