As anyone living on their own for the first time will tell you, figuring out how to put food on the table is a true challenge, especially if you're unfamiliar with the expenses and effort involved in grocery shopping and meal planning.
Whether you're just shopping for you or feeding multiple people, grocery shopping is a tricky task that can quickly eat up more money than you ever thought possible.
For people in a financial pinch, one of the best ways to save money is to create a budget grocery list, but not everyone knows exactly how to make that happen.
From shopping at the right stores to looking for the right produce, creating a budget grocery list is a challenging but important task that is important to master.
Why Create A Budget Grocery List
Creating a budget grocery list is important for a few reasons. Primarily, food is surprisingly expensive. Have you ever gone to the grocery store without a list and just filled your cart with what looked good and what you needed?
You were likely surprised when checkout time came and suddenly you were facing a triple digit grocery bill.
Having a budget grocery list not only forces you to prioritize the things on your shopping list but also makes you think more carefully about what, when, and why you're eating.
close and analytical look at your eating and spending habits can help you revitalize your diet and your overall financial and physical health, both important reasons to take the plunge and create your very own budget grocery list.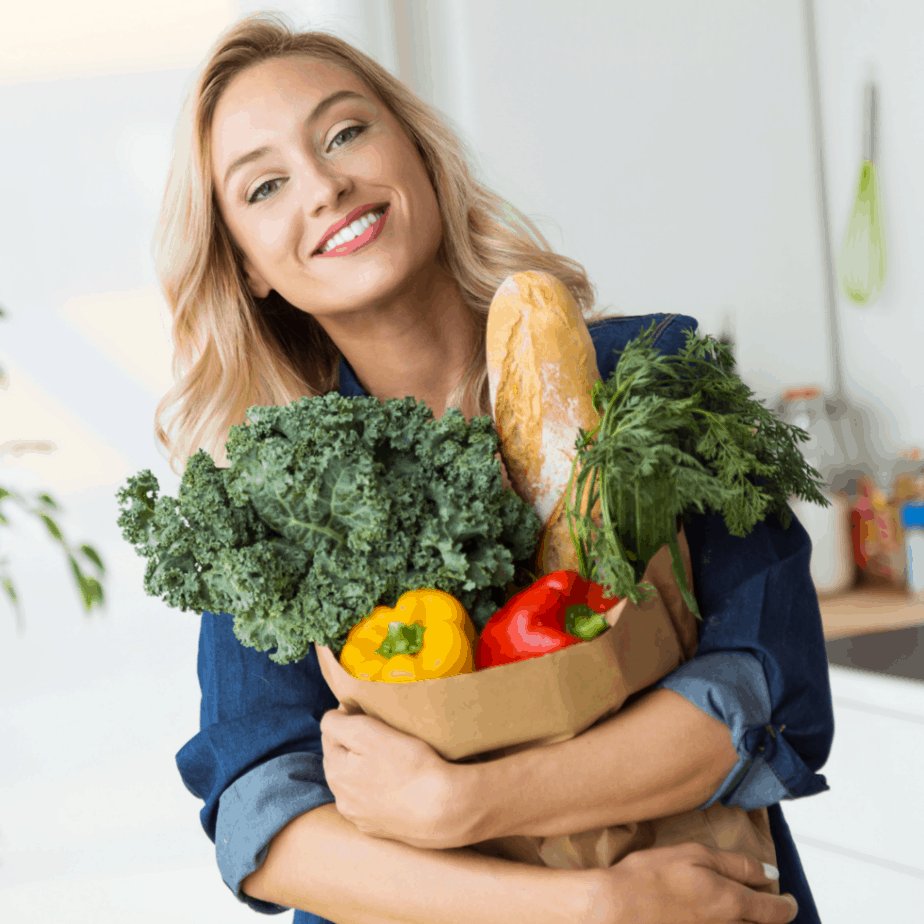 Where to Look for Cheap Groceries
The cheapest things to buy at the grocery store usually depend on what grocery store you're going to.
Larger brand grocery stores and national chains are more likely to offer better deals on store-brand items like chips, crackers, or non-perishables, but their produce and perishable items will likely have a higher price.
Regional or local grocers will have better deals on produce and slightly higher boxed and name-brand goods. Co-ops and other community based grocers are a mixed bag- produce might be extremely affordable and local here, or it could be very expensive due to organic and natural brands.
Smaller chains or independent stores will also have the highest prices on name-brand grocery items. Your best bet for cheap groceries is to stick to regional or budget grocery chains and look for affordable produce prices and store-brand boxed goods and non-perishables.
The Cheapest Things to Buy at the Grocery Store
1. Oatmeal
Often sold in bulk, oatmeal can make many helpings of filling and nutritious breakfasts or snacks without breaking the bank. Oatmeal also lasts a long time, making it a good staple in your pantry.
2. Eggs.
The ever-versatile breakfast, lunch, or dinner food, eggs are usually less than ten cents an egg and can be cooked up simply without other ingredients for a healthy and filling meal day or night.
3. Bread.
Simple bread loaves can be found for less than $2 a loaf, and they have seemingly endless uses. Toast, sandwiches, buns- bread is a versatile and affordable food option for many.
4. Beans.
Canned, fresh, dried, or raw, beans are a staple that come in many different formats and can be prepared in many different ways. Beans can be found for just pennies per ounce and last a while, especially if canned, making them a great choice for diners on a budget.
5. Rice.
Rice is less than a $1 per pound in many stores, but it's a filling and long-storing dish that can be whipped up easily for any meal or snack. Buy it plain or in flavors and season with salt or your favorite spices for a tasty and affordable dish that won't spoil.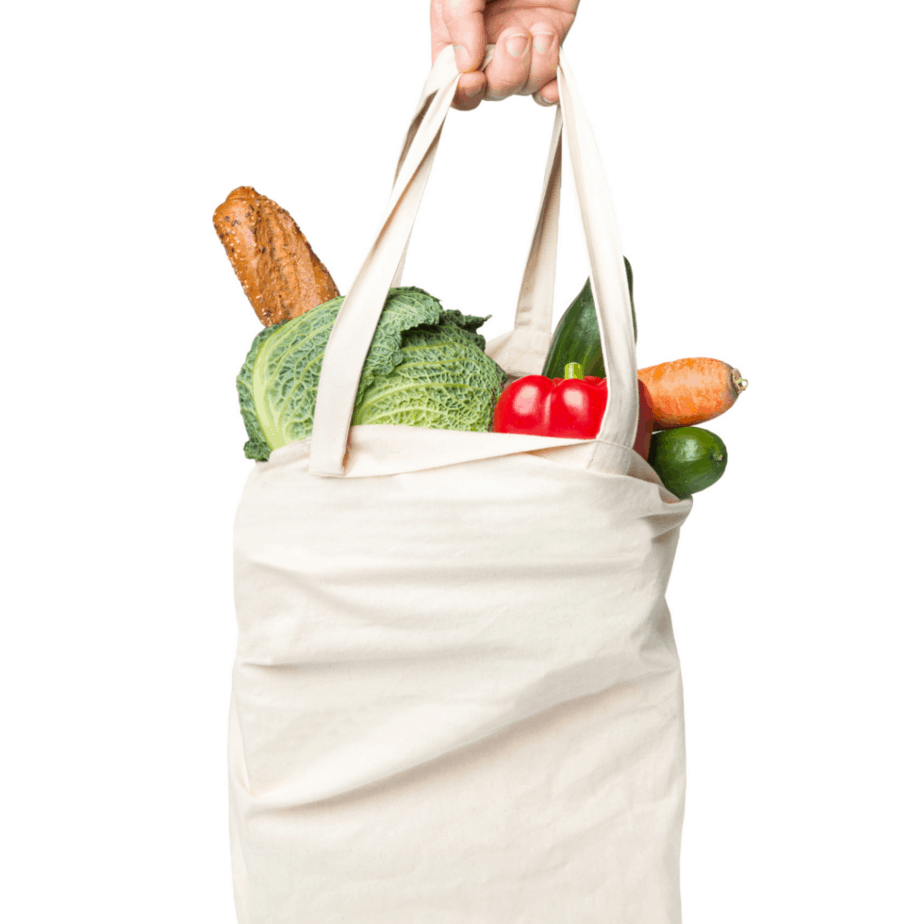 Cheap Healthy Grocery Options
1. Frozen Vegetables.
A nutritious and affordable addition to your meals, some stores sell frozen bags of mixed vegetables for less than $1 a piece. Pop them in your freezer and let them sit until you're ready to eat them as a healthy side or meal.
2. Nonfat Greek Yogurt.
This equally versatile snack or meal food, greek yogurt is a great ingredient in other recipes or as a standalone meal. You can make it sweet or savory or mix it in with other fruits or toppings for the perfect healthy and filling meal.
3. Bananas.
This staple fruit is affordable, convenient, and tasty. Throw it into to-go meals or eat it for breakfast, lunch, or dinner for a quick and cheap healthy treat.
4. Peanut Butter.
This pantry staple is cheap and easy to buy in bulk, plus it lasts forever. Spoon it onto toast, crackers, or make your own protein balls with peanut butter as the main ingredient.
5. Carrots.
Baby carrots are a filling, healthy, and vitamin-packed food that's perfect for snacks or full on meals. Dip with hummus or peanut butter, or eat on their own for delicious and natural treats. A bag is affordable and full of carrots, making it a cheap and healthy option.
6. Pasta Noodles.
Healthy starch is a big part of many diets, and pasta noodles are a cheap and reliable meal you can whip up in seconds. Multigrain noodles are a healthy and quick meal you can create at a moment's notice and will be a great solution for healthy and cheap grocery options.
Groceries You Should Buy on a $20/$30/$50 Weekly Budget
| | | | |
| --- | --- | --- | --- |
| Eggs | Peanut Butter | Apples | |
| Bread | Bagged Rice | Bananas | |
| Cheese | Lettuce | Chicken | |
| Pasta Noodles | Spinach | Ham | |
| Potatoes | Milk | Salt and Pepper | |
Planning a budget grocery list might feel complicated, but at the end of the day the rewards will prove far greater than the time you spent planning your shopping list.
Experience a healthier meal and a healthier budget with carefully planned out grocery purchases that support your diet and budget.
Whether you're in a temporary fix or turning to long-term budget grocery purchases, these budget grocery lists will help you stay on target for all your physical and financial goals.
Want to save this article and read it later?
Get the Free PDF Version below!