Life can become stagnant sometimes, and when it does, it can make you feel stuck, unhappy, and unfulfilled.
You may know a change is needed, but maybe you can't find the motivation because you don't know where to start.
Feeling inspired by change, rather than being fearful of it, can be a great first step toward motivating you toward a fresh start.
We've compiled 25 "Fresh Start Quotes" for you to hopefully inspire to seek a fresh start or just to make some small changes that could dramatically improve your life.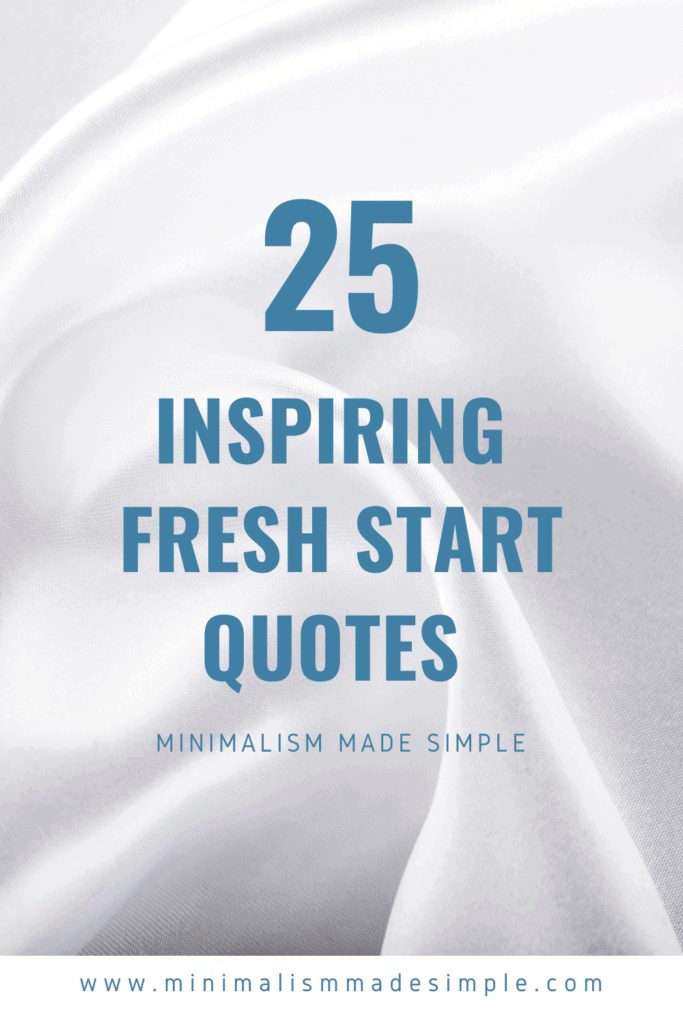 1. "Sometimes the best thing we can ask for is change, and a fresh start forces us to confront change head-on." — Natalya Neidhart
2. "You may have a fresh start any moment you choose, for this thing that we call 'failure' is not the failling down, but the staying down." — Mary Pickford
3. "Life isn't about finding yourself. Life is about creating yourself." — George Bernard Shaw
4. "Every new beginning comes from some other beginning's end." — Seneca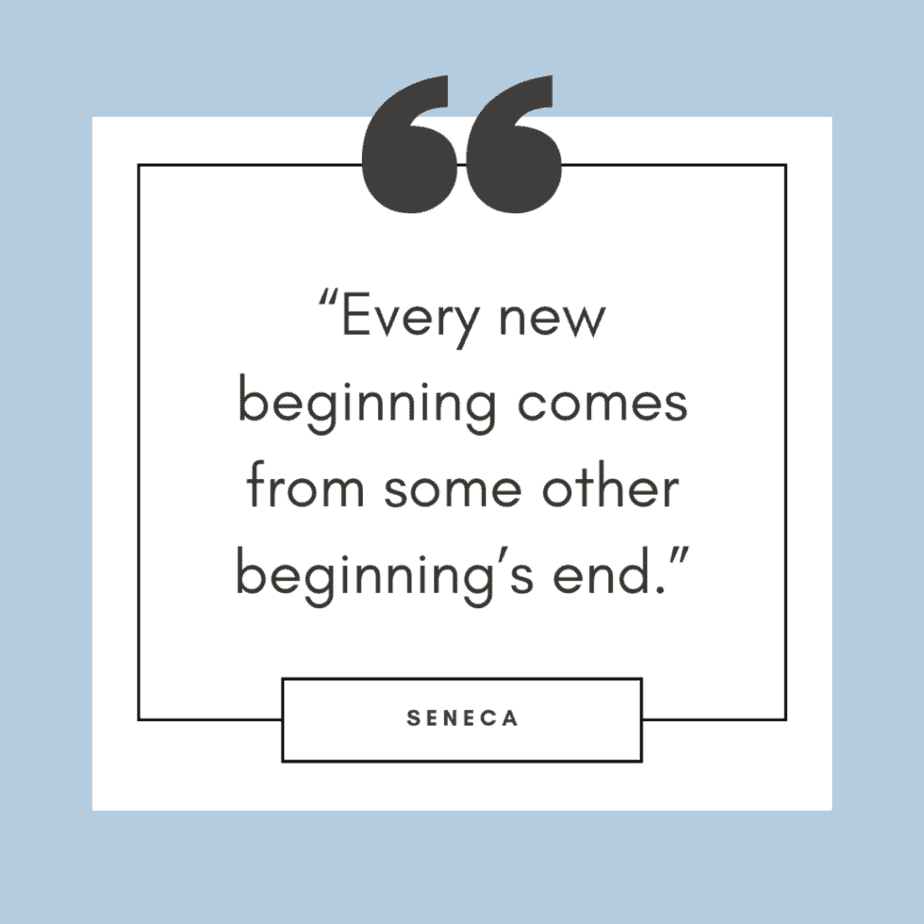 5. "I don't know where I'm going from here, but I promise it won't be boring." — David Bowie
6. "You can get excited about the future, the past won't mind." — Hillary Depiano
7. "I hope you realize that every day is a fresh start for you. That every sunrise is a new chapter in your life waiting to be written." — Juansen Dizon
8. "For last year's words belong to last year's language. And next year's words await another voice." — T.S. Eliot
9. "Now I've gone for too long, Living like I'm not alive, so I'm going to start over tonight, beginning with you and I." -— Hayley Williams
10. "Take the first step in faith. You don't have to see the whole staircase, just take the first step." — Martin Luther King
11. "You are never too old to set another goal or to dream a new dream." — C.S. Lewis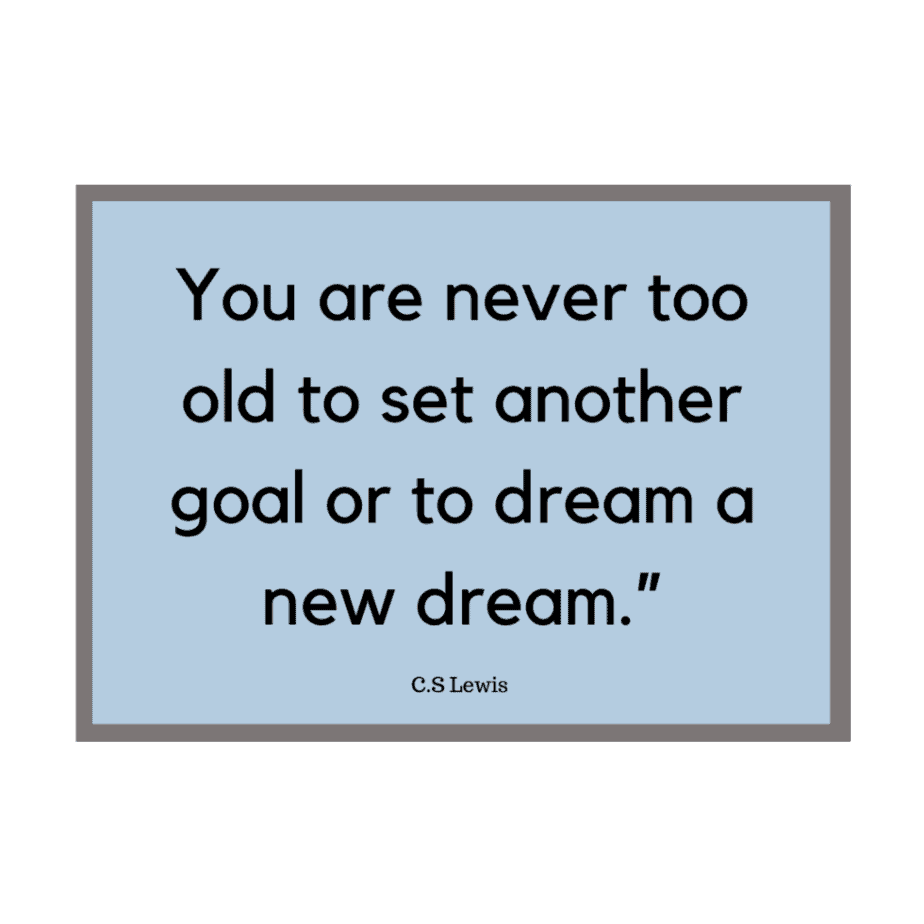 12. "With the new day that comes, new strength and new thoughts." — Eleanor Roosevelt
13. "The first step towards getting somewhere is to decide you're not going to stay where you are." — J.P. Morgan
14. "The future belongs to those who believe in the beauty of their dreams." — Franklin D. Roosevelt
15. "Realize that if a door closed, it's because what was behind it wasn't meant for you." —Mandy Hale
16. "Nothing is predestined. The obstacles of your past can become the gateways that lead to new beginnings." — Ralph Blum
17. "Every day is a new opportunity to begin again. Every day is your birthday." — Dalai Lama
18. "It's never too late to become who you want to be. I hope you live a life that you're proud of, and if you find that you're not, I hope you have the strength to start over." — F. Scott Fitzgerald
19. "No matter how hard the past is, you can always begin again." — Buddha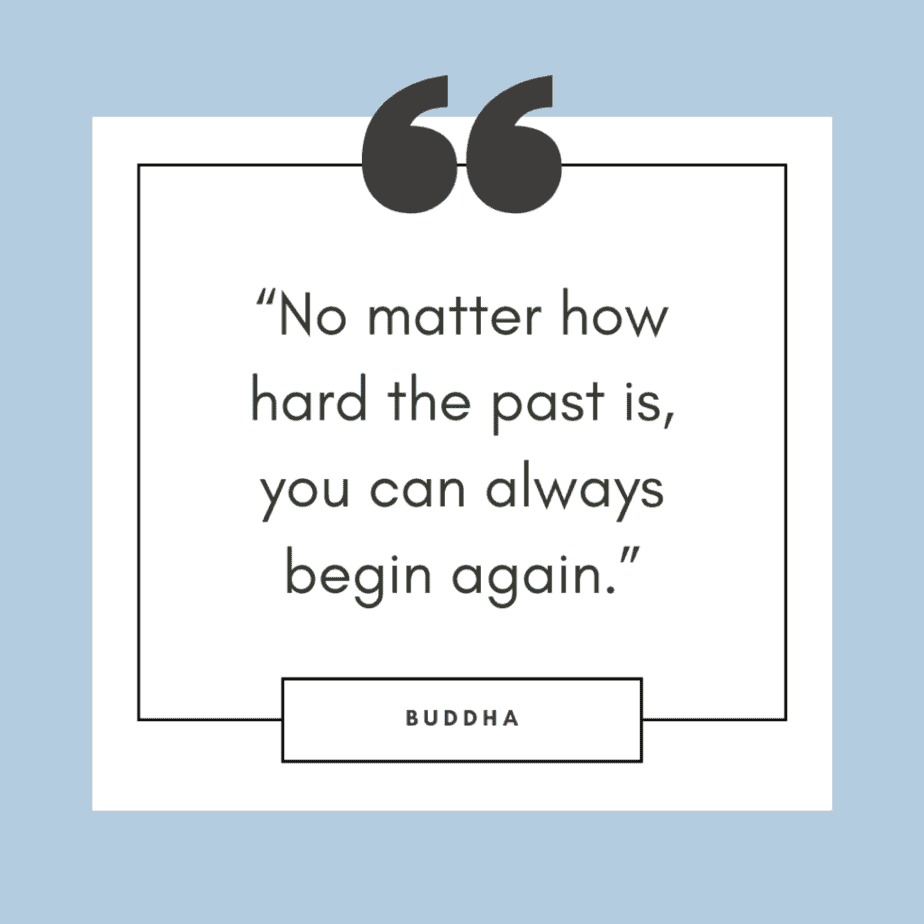 20. "I have always been delighted at the prospect of a new day, a fresh try, one more start, with perhaps a bit of magic waiting somewhere behind the morning." — J. B. Priestly
21. "Man cannot discover new oceans unless he has the courage to lose sight of the shore." — Andre Gide
22. "Every day is a new beginning. Treat it that way. Stay away from what might have been, and look at what can be." — Marsha Petrie Sue
23. "Life is a progress, and not a station." — Ralph Waldo Emerson
24. "Nothing in the universe can stop you from letting go and starting over." — Guy Finley
25. "Stop being afraid of what could go wrong, and start being excited about what could go right." — Tony Robbins
We hope you've enjoyed these quotes from some of the greatest thinkers, leaders, and speakers of our time. A fresh start is filled with endless possibilities, it's up to you to give change a chance.