Sometimes, it's the simple things that hold the greatest power. A smile from a stranger, a kind word, or even the warmth of the sun on a chilly morning. Life is filled with these everyday wonders, but it's easy to miss them when we're caught up in our daily routines.
That's where gratitude comes in. Being thankful isn't just about celebrating the big wins; it's about appreciating the small moments that make life beautiful. It's about slowing down to enjoy what's right in front of us. And it's about understanding that even the challenges can be opportunities in disguise. If you're looking for inspiration to help you start noticing and appreciating these everyday wonders, you're in the right place.
This collection of "50 Powerful Quotes to Cultivate an Attitude of Gratitude" is here to guide you on a journey to a more thankful and fulfilling life.
1. "Gratitude turns what we have into enough."
2. "Gratitude is the heart's memory."
3. "The more grateful I am, the more beauty I see."
4. "Gratitude can transform common days into thanksgivings."
5. "Gratitude is not only the greatest of virtues but the parent of all others." – Cicero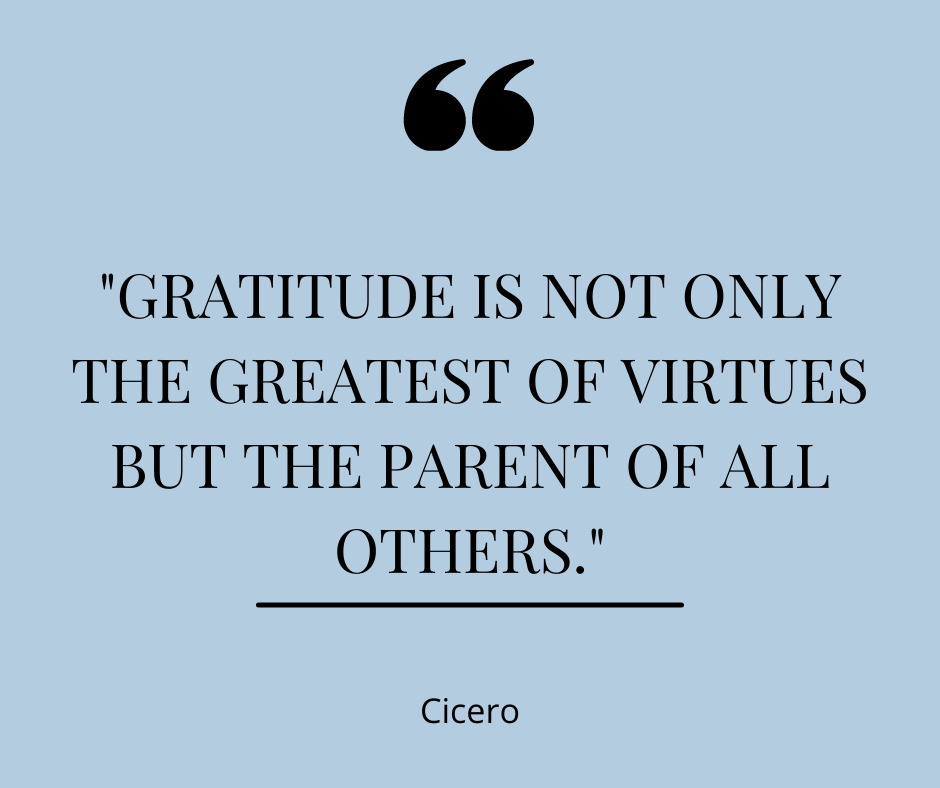 6. "A grateful heart is a magnet for miracles."
7. "Joy is the simplest form of gratitude." – Karl Barth
8. "Gratitude makes sense of our past, brings peace for today, and creates a vision for tomorrow." – Melody Beattie
9. "It's not happiness that brings us gratitude. It's gratitude that brings us happiness."
10. "What separates privilege from entitlement is gratitude."
11. "Gratitude is the wine for the soul. Go on. Get drunk!" – Rumi
12. "Gratitude is the fairest blossom which springs from the soul." – Henry Ward Beecher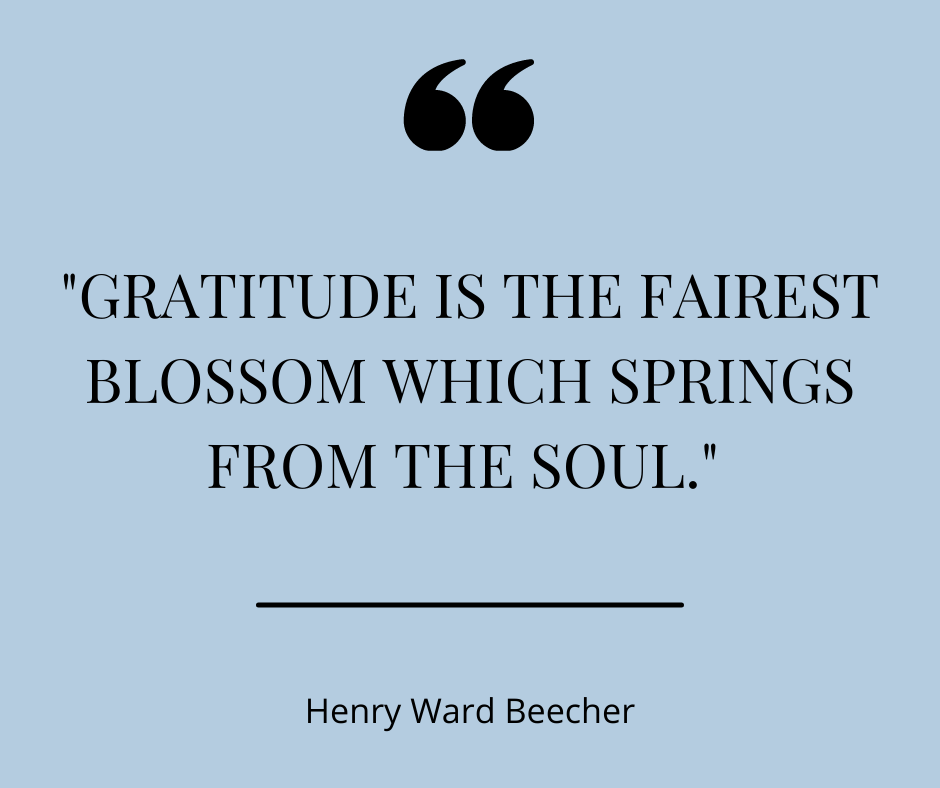 13. "The root of joy is gratefulness." – David Steindl-Rast
14. "Piglet noticed that even though he had a very small heart, it could hold a rather large amount of gratitude." – A.A. Milne
15. "Where gratitude dances, blessings abound."
16. "To find the richness in life, start with an attitude of gratitude."
17. "Gratitude is a currency that we can mint for ourselves and spend without fear of bankruptcy." – Fred De Witt Van Amburgh
18. "Gratitude unlocks the fullness of life."
19. "Be thankful for what you have; you'll end up having more." – Oprah Winfrey
20. Gratitude is the sign of noble souls." – Aesop
21. Blessings are better counted in moments of gratitude than in material possessions."
22. "Gratitude is the music of the heart when its chords are swept by the breeze of kindness."
23. When gratitude becomes your default setting, life changes."
24. "Gratitude is an art of painting an adversity into a lovely picture." – Kak Sri
25. "Gratitude is the healthiest of all human emotions." – Zig Ziglar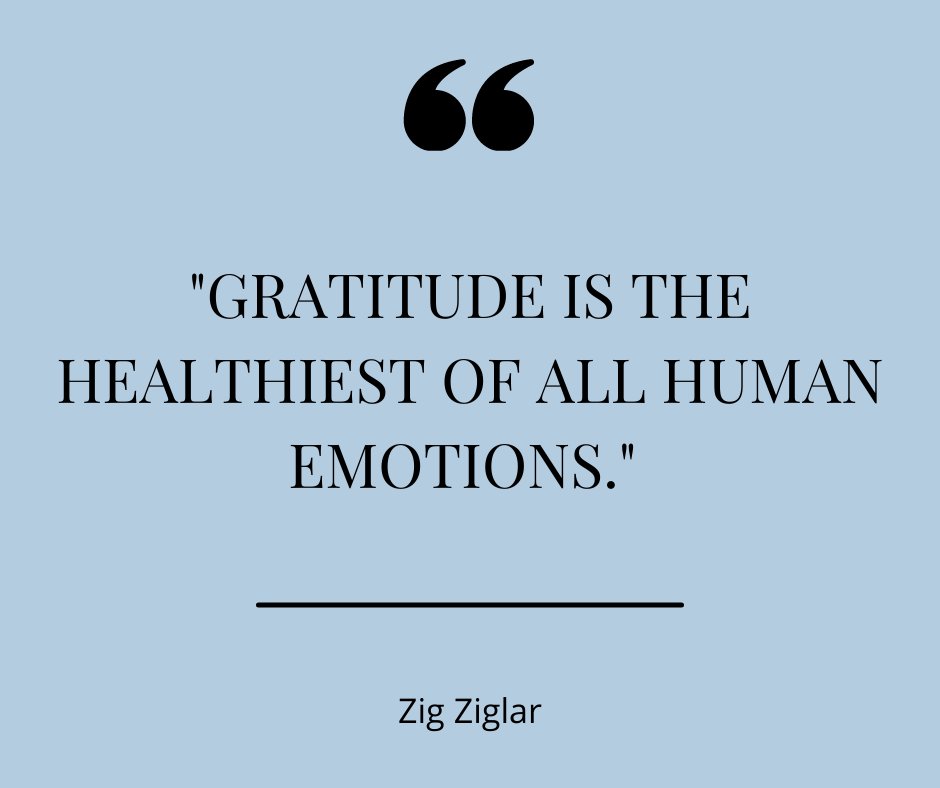 26. "In life, one has a choice to take one of two paths: to wait for some special day — or to celebrate each special day." – Rasheed Ogunlaru
27. "Start each day with a grateful heart."
28. "Through the eyes of gratitude, everything is a miracle."
29. "Appreciation can change a day, even change a life. Your willingness to put it into words is all that is necessary." – Margaret Cousins
30. "Gratitude, like faith, is a muscle. The more you use it, the stronger it grows."
31. "Be grateful for the small things, big things, and everything in between."
32. "In ordinary life, we hardly realize that we receive a great deal more than we give and that it is only with gratitude that life becomes rich." – Dietrich Bonhoeffer
33. "Gratitude isn't a burdening emotion." – Loretta Young
34. "A moment of gratitude makes a difference in your attitude."
35. Wake up every day with a thankful heart. People spend too much time looking for more, instead of appreciating what they already have."
36. "Act with kindness but do not expect gratitude." – Confucius
37. "When we focus on our gratitude, the tide of disappointment goes out and the tide of love rushes in." – Kristin Armstrong
38. "Reflect upon your present blessings, of which every man has many – not on your past misfortunes, of which all men have some." – Charles Dickens
39. "Gratitude builds a bridge to abundance."
40. "The highest tribute to the dead is not grief but gratitude." – Thornton Wilder
41. "When you are grateful, fear disappears and abundance appears." – Tony Robbins
42. "Gratitude is the inward feeling of kindness received. Thankfulness is the natural impulse to express that feeling." – Henry Van Dyke
43. "Gratitude paints little smiley faces on everything it touches."
44. "Being grateful does not mean that everything is necessarily good. It just means that you can accept it as a gift."
45. "There is no joy without gratitude." – Brené Brown
46. "A thankful heart is the parent of all virtues."
47. "The world has enough beautiful mountains and meadows, spectacular skies and serene lakes. It has enough lush forests, flowered fields, and sandy beaches. It has plenty of stars and the promise of a new sunrise and sunset every day. What the world needs more of are people to appreciate and enjoy it." – Michael Josephson
48. "When you drink from the stream, remember the spring." – Chinese Proverb
49. "Silent gratitude isn't much use to anyone." – G.B. Stern
50. "Gratitude is the open door to abundance."
Final Note
nd there we have it, 50 seeds of wisdom, ready to be planted in your daily life. Each quote is a reminder to open your eyes and heart to the world around you, to see the good even on the tough days, and to embrace life with a thankful spirit.
Remember, gratitude isn't about pretending that everything is perfect; it's about finding joy and meaning in what we have. So why not make a habit of gratitude? Whether it's jotting down something you're thankful for at the end of each day or simply taking a moment to appreciate a beautiful sunset, every small act of gratitude adds up.
Let these quotes be your companions on this journey, and discover the simple joy that comes from living with a grateful heart. It's a change that begins with one small step, and the path ahead is filled with beauty. Enjoy the journey!