The world is hard. We all know that. Maybe you're struggling to make ends meet, or feeling lonely and left out, or just plain overwhelmed by the myriad of problems in the world today.
The good news is that there are simple things you can do every day to make life a little easier for yourself and those around you – without spending any money. Check out these 20 acts of kindness, each with an explanation as to why they will help your mental well-being and the lives of others.
1) Smile at a stranger on your way to work
If you smile at someone, it's likely that they will smile back. A simple smile can brighten someone else's day and yours, too.
2) Let someone go ahead of you in line
This is especially nice to do with older people or those who seem like they need a little pick-me-up. It's also a good ice breaker and it makes you look like a cool, kind person.
3) Volunteer your time
Volunteering is a great way to help those in need, and it's also a good way to meet new people who share your interests. You can volunteer at a food kitchen, an after-school program for kids, or even just spend some time each week with someone who needs company!
4) Give up your seat on public transport
There's nothing worse than standing for what seems like hours on the bus or train and getting to your stop only to discover that you've got a long walk ahead of you. If someone looks like they're having trouble finding a seat, give up yours!
5) Buy food for those in need
Food pantries often run low on basic necessities like pasta and canned vegetables, so buying your favorite items will allow you to help someone in need while also treating yourself!
6) Send a letter of encouragement
Everyone needs love and support. Sometimes all it takes is a little note to remind someone that they're great and the world doesn't hate them! You can buy stationery or send a message through Facebook or Twitter and let someone know you're thinking of them.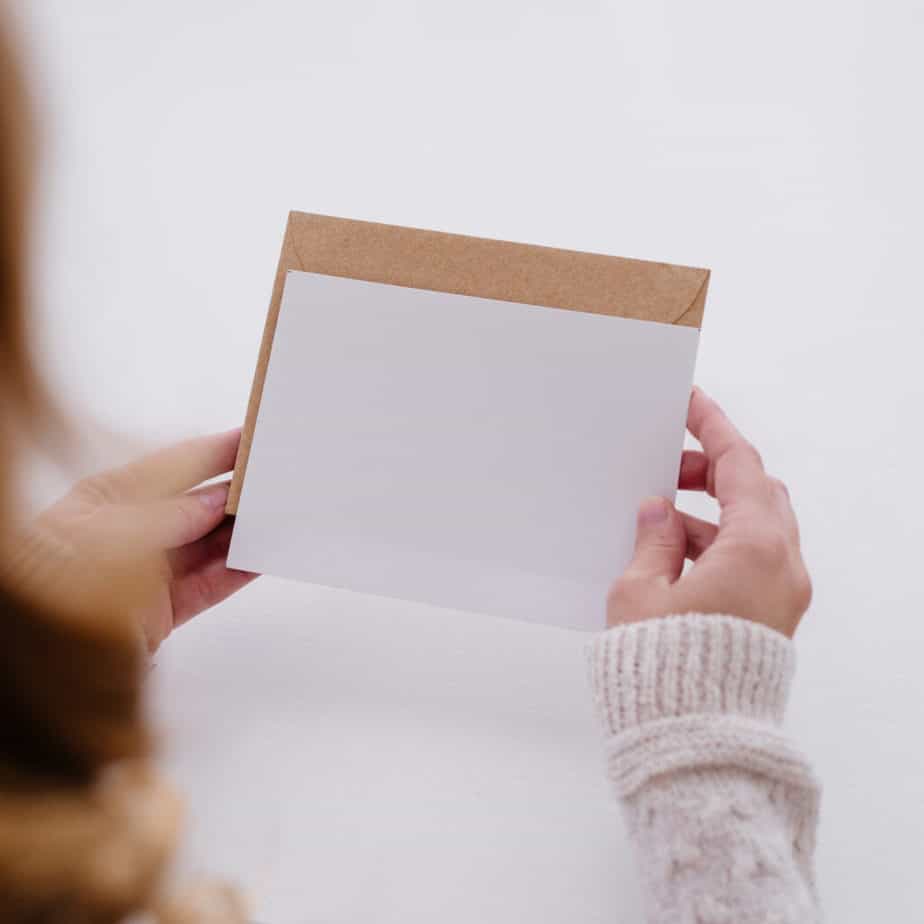 7) Play with a pet
Animals are so pure and unselfish – they'll love you unconditionally without any expectation of getting something in return! Playing with an animal can be really therapeutic as well, so why not go to your local shelter and hang out for a while?
8) Give someone flowers
Flowers are beautiful. They brighten up the room, make the person who gave them feel special and it's also nice to receive! You can take leftover flowers from your wedding or buy some at the store – you really can't go wrong with flowers.
9) Send a coffee/beer/flower delivery
Did you find a hilariously depressing but all-too-true list of signs you might be in a cult? Did your friend just break up with their partner and need some cheering up? Is your dad having a low key birthday and needs to know that you care about him? Sending someone a little surprise is sure to have them smiling. For coffee, you can use an app like Postmates or Skip The Dishes to send it right to their front door!
10) Leave a nice note for someone
This one is super simple and easy – all you need is some paper and a pen (or your computer if you're feeling old-fashioned) and you can write someone a nice note to brighten their day.
11) Donate to charity
Everyone has different causes that they're passionate about, so if your local shelter doesn't need food donations, try donating to an animal group or something else! Not only will you feel good by helping others, but this is also great for networking and you never know – your donation might even get you a tax return!
12) Pay for the person behind you in line
This is something that doesn't have to cost a lot of money, but it's a nice way to brighten someone else's day. Plus, they'll probably pay ahead of you next time!
13) Give a stranger directions when they look lost
This one is more of a nice-to-have, rather than something that will make you feel great. You'll get the satisfaction of helping someone out (and maybe getting to know them!) but your kindness might go unanswered and no repayment may come.
14) Let a friend pick the restaurant tonight
Everyone has those friends who are picky-eaters or have allergies, and you always end up going to the same restaurant because they're not adventurous. For a change, offer to let them pick the restaurant tonight!
15) Treat your friend to a night out
Have that one friend who has been slammed with work recently? Have a great job and feel like you're raking in the dough? Treat them to a night out, whether it's coffee, dinner, or something else!
16) Offer to babysit
This is a tricky one. Some kids are really disruptive and you don't want to be stuck with them for hours, but some kids can make for great company! If you miss your younger years, offer to babysit the next time your friend goes out – it's a nice gesture and you might end up with a cute new best friend.
17) Give someone a hug
There are some people who are really standoffish, but if someone opens up to you then they're likely feeling sad or stressed out. Sometimes the best way to cheer someone up is with a big ol' hug!
18) Donate unused items
Everyone has things lying around that they don't need. If you're organizing your garage or room and find some clothes, toys or shoes that you haven't worn in ages, donate them to a shelter! This is great because not only will someone get to benefit from these items, but it also reduces the amount of clutter in your life and makes you feel lighter and less stressed.
19) Offer to help your neighbour
This one doesn't have to be anything big, but it's always nice to make friends with your neighbors! When you see them outside, ask them how things are going or if they need any help around the house.
20) Do something special for yourself
Sometimes, the best way to make someone else's day is by doing something nice for yourself. Take a bubble bath or go shopping or just spend time with your favorite show – whatever makes you feel good!
Final Thoughts
Acts of kindness are some of the simplest things that we can do to make someone else's day. Whether it's donating to charity, leaving a nice note or just paying for the person behind you in line, these small gestures can mean a lot. Not only will you make someone else happy, but you'll also feel good about yourself! What act of kindness have you done today?