Popilush is redefining the term 'shapewear' with its fashion-forward line of designs. With a mission to celebrate what makes women truly beautiful in all shapes and sizes, they've crafted our shapewear pieces with high-quality materials that come at an exceptional price point accessible for everyone.
Disclaimer: I received compensation as a thank you for my participation. This post reflects my personal opinion about the information provided by the sponsors.
The Benefits of Having a Shapewear Dress in Your Wardrobe
Having a shapewear dress in your wardrobe can be incredibly beneficial for a number of reasons. Here are some of the key reasons why it's important to have a shapewear dress in your wardrobe:
Boosts Confidence: A shapewear dress is designed to smooth out any bumps or lumps and provide a more streamlined silhouette. This can help boost your confidence and make you feel more comfortable and self-assured in your outfit.
Versatile: Shapewear dresses come in a variety of styles, from long-sleeved midi dresses to strapless mini dresses. This means that you can find a style that works for any occasion, whether you're attending a formal event or just running errands around town.
Comfortable: Despite providing shaping and support, many shapewear dresses are made with soft, stretchy materials that are comfortable to wear all day long. You won't have to sacrifice comfort for style when wearing a shapewear dress.
Flattering: Shapewear dresses are designed to highlight your best features while minimizing any areas you may feel less confident about. They can create an hourglass figure, enhance curves, and give the appearance of a slimmer waistline.
Improves Posture: Many shapewear dresses also offer back support which can help improve posture and reduce back pain caused by poor posture.
Overall, having a shapewear dress in your wardrobe is important because it offers both physical benefits (support, shaping) as well as emotional benefits (confidence boost). It's a versatile piece that can be worn on various occasions and helps you look and feel your best no matter what you're doing.
Transform your body and wardrobe with the Popilush Built-In Shapewear Long Sleeve Midi Dress, designed for comfort and confidence! Its skin-friendly material offers a 4-way stretch that wraps you in luxurious softness.
Detachable cups give extra support to your look of choice while the double layer abdominal fit design enhances tummy control without compromising on breathability. Unbeatable coverage is provided by both crotch overlapping design & seamless tulle cutout – bring life back into any special occasion or everyday style!
Personal Experience:
I recently was gifted the Popilush Built-In Shapewear Long Sleeve Midi Dress and I have to say, it exceeded my expectations. Not only is the dress incredibly comfortable to wear, but it also provides excellent support and shaping for my figure.
The built-in shapewear is discreet and does not feel restrictive at all. The long sleeves are perfect for cooler weather and add an elegant touch to the overall look.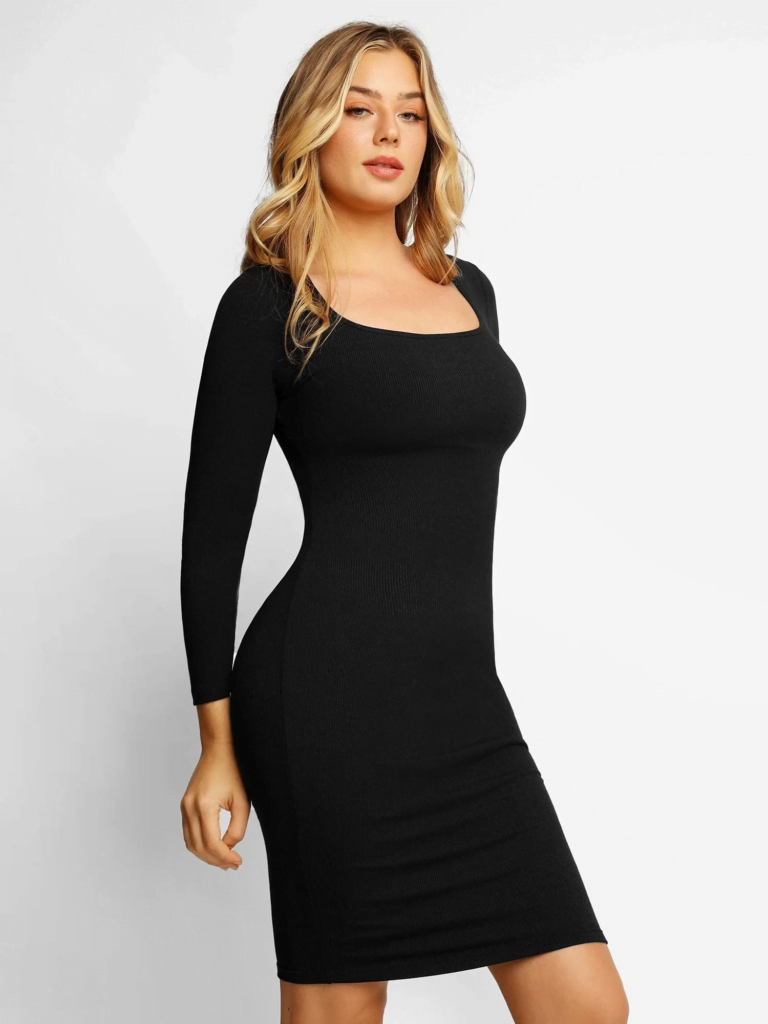 Tune up your wardrobe with the ultra-versatile Modal 8 in 1 dress! With its effortless style, you can look stunning when meeting someone special—or stay comfy during a leisurely stroll around the park. Whether rockin' high heels or flats, this one pair perfectly – plus jackets to add an extra touch of glamour. Choose from three hues and short or long lengths for that custom fit–all complete with a built-in bra featuring removable pads for ultimate convenience.
Personal Experience:
I found that this dress is perfect for lounging around at home or running errands while still looking stylish. The material is soft and stretchy, making it easy to move around in without feeling restricted.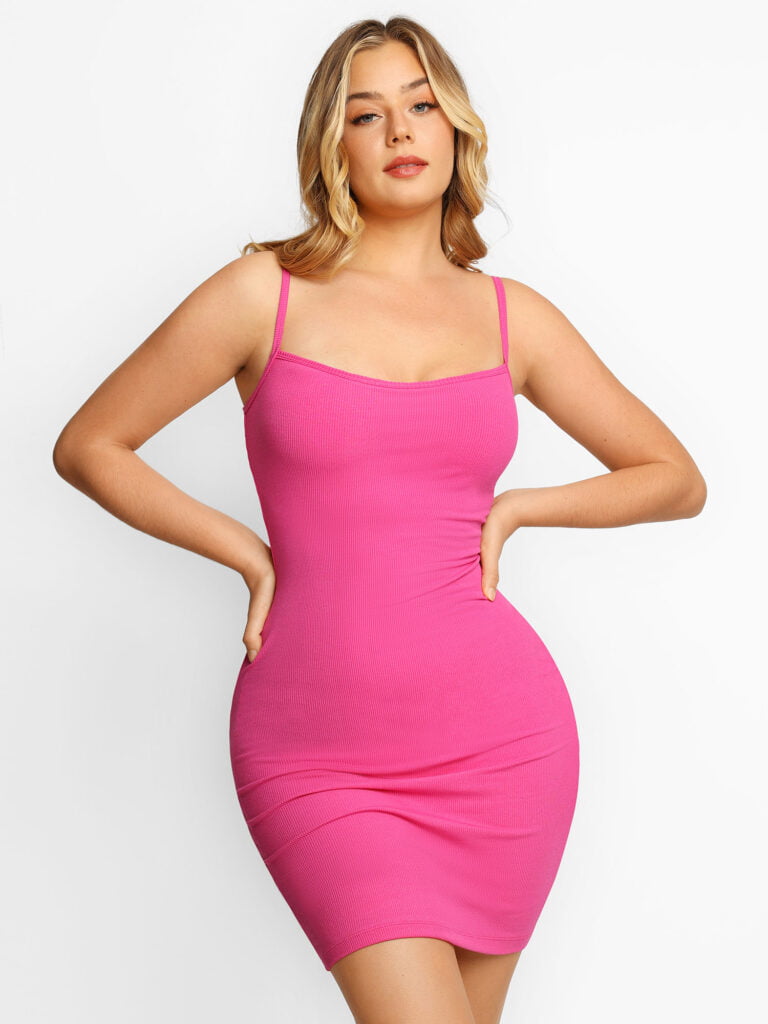 Show off your curves and look chic with the Built-In Shapewear Slip Maxi Lounge Dress. Whether you're meeting someone special or going for a stroll, this wardrobe must-have has all the features to keep up.
With its built-in bra, adjustable straps, and shaping bodysuit underneath that offers hourglass figure sculpting beneath any outfit.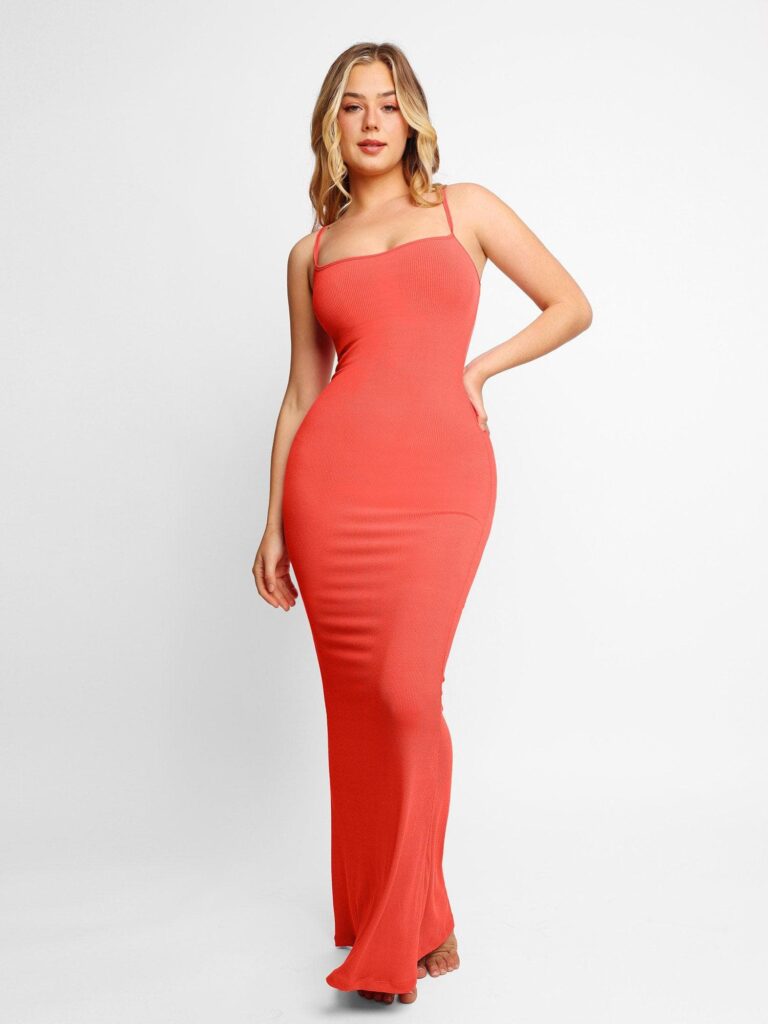 Personal experience with the dress:
The built-in shapewear is what really sets this dress apart from others. It provides just the right amount of shaping and support without feeling constricting or uncomfortable. Whether you want to smooth out your tummy, enhance your curves, or simply feel more confident in your own skin, this dress has got you covered.
Conclusion
Popilush Shapewear Dresses offer a variety of benefits that make them a great addition to any wardrobe. These dresses are designed to provide support and shaping to help enhance your curves and smooth out any problem areas. They are also made with high-quality materials that are both comfortable and durable, ensuring that you can wear them again and again.
One of the key benefits of Popilush Shapewear Dresses is their versatility. They come in a range of styles, from mini dresses to maxi dresses, and can be worn for any occasion – from lounging around at home to attending a formal event. They're also available in a variety of colors and patterns, so you can choose the one that best suits your personal style.
Another benefit of Popilush Shapewear Dresses is their affordability. Despite being made with high-quality materials and offering multiple benefits, these dresses are priced competitively compared to other shapewear brands.
Overall, if you're looking for an affordable yet effective way to enhance your curves and feel confident in your own skin, Popilush Shapewear Dresses are definitely worth considering.
Use the code PLMMS12 to receive a special discount code to receive 12% off your first order!